AUTHORS
CATEGORIES
ARCHIVE
ACTIONS
What I Ate: January 29, 2008
Posted 1 February, 2008 at 10:01pm by Michael Chu
For lunch, I decided to try a new place - the Amelia Cafe. I ordered the crab cakes to start followed by the chicken caesar salad. I also ordered a lemonade. It took about ten minutes for some bread to come out (wasn't expecting bread). The bread was served with an interesting preparation of vinegar and oil - the vinegar and oil were in an inverted bowl over a dish. The server removed the bowl and the oil and vinegar rushed out to fill the plate. I think it was meant to be fancy or a neat trick, but it seemed silly to me and the result was not very pleasant looking.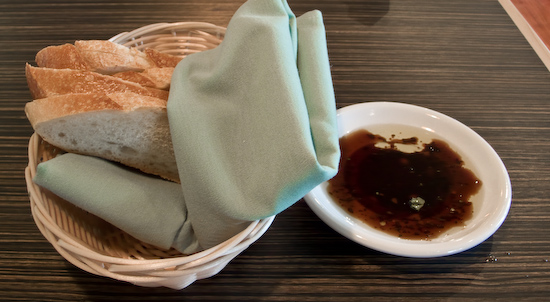 The crab cakes didn't come out first as I expected - instead I got my salad, which I had ordered as my main. I put it aside to await my crab cakes and asked for my lemonade again. The server was surprised that the crab cakes hadn't come out so he went to the kitchen to ask about it - apparently, they had burned the first order. My lemonade arrived way too concentrated. It tasted like Crystal Delight with half the water added. I asked for an extra glass of water to dilute.
When the crab cakes arrived, I was surprised by the presentation. Looked like some infant had gotten to it, but more likely someone in the back of the house read something about squeeze bottles and never practiced before.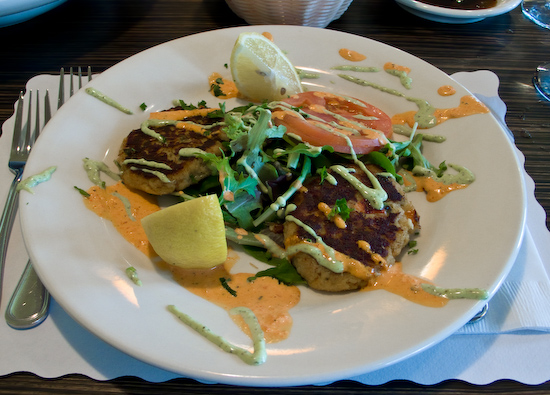 The cakes themselves were overly salty, slightly soggy, and not particularly special. They did taste of crab though, so that's a bonus.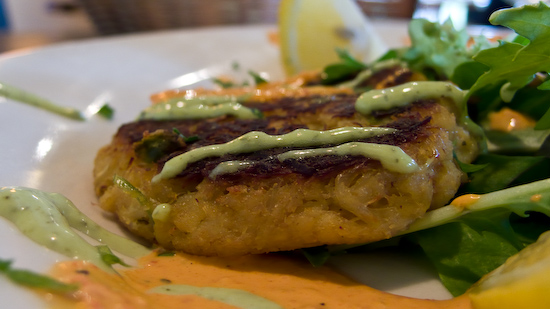 The salad was dressed in a very light dressing - almost so I couldn't taste it. This was made especially true by their choice of croutons which had a very strong cheesy flavor and the overpowering lemonade. They also found it necessary to add walnuts to the classic caesar salad. I'm afraid it didn't really make an improvement.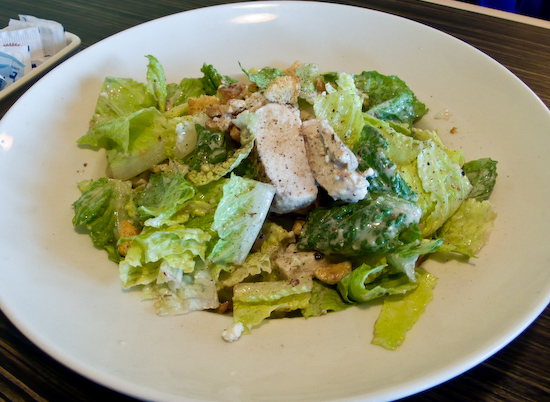 Cafe Amilia
3590 El Camino Real
Santa Clara, CA 95051
(408) 247-4405
I just remembered something else - the manager or owner really rubbed me the wrong way. I came in alone with a novel and after showing me to my seat, she inquired about my book - by picking it up and looking at the cover and asking me about it. No biggie, but odd. Later, the table in front of me ordered a tiramisu and the manager lady came by and told them that their pastry chef is very good and "everyone says [her] tiramisu is the best". She then proceeded to watch them take bites of the tiramisu and asked what they thought. The one lady who had had tiramisu before (the other had not) said it was very good, but after the manager left she told her companion that Olive Garden was better. The manager came back again to inquire about the tiramisu and reiterate that their pastry chef is top notch.
For dinner, Tina's mom brought us rice, stewed pork, egg with tomatoes, and cabbage.