AUTHORS
CATEGORIES
ARCHIVE
ACTIONS
What I Ate: January 12, 2008
Posted 13 January, 2008 at 11:50pm by Michael Chu
I had more of the ruote with meat sauce for lunch. Looks like there's only one more meal of that left.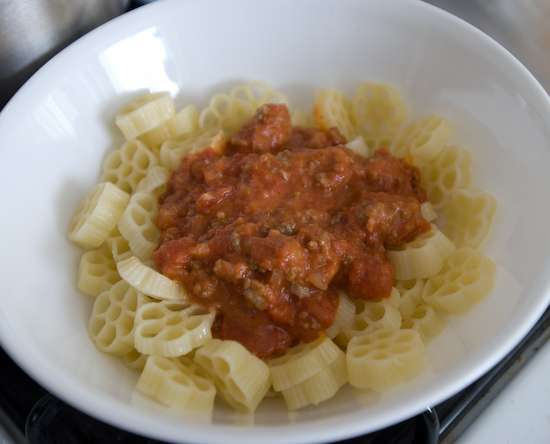 For dinner, we ate at Tina's parent's. We had four dishes served with rice: 1. beef strips stir fried with celery and carrots; 2) potatoes and pumpkin; 3) firm tofu stir fried with mushrooms; and 4) chicken with peas and carrots.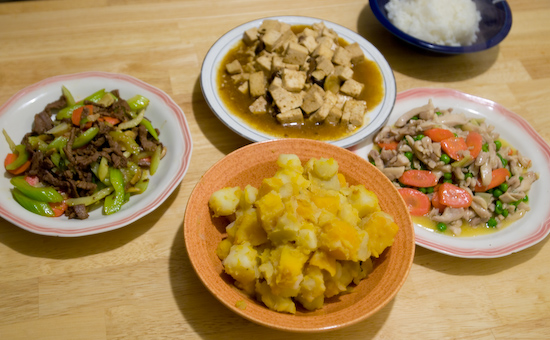 Afterward, we taught them how to play Bohnanza.