AUTHORS
CATEGORIES
ARCHIVE
ACTIONS
A Whole Foods in South Austin Opening June 19th
Posted 16 June, 2012 at 3:39am by Michael Chu
There's a long awaited Whole Foods Market opening up in the Shops at Arbor Trails shopping complex (at MoPac Expressway and William Cannon) across the parking lot from the South Austin Costco. All day today, media had the opportunity to tour the new Whole Foods Market four days before the grand opening on Tuesday, June 19, 2012. Here's a quick sneak peek of the new market.
At 39,600 sq ft, this newest Whole Foods Market is a little less than half the size of the flagship Whole Foods on Lamar in downtown Austin. The space is beautifully lit by a mix a natural and artificial lights with a good number of skylights providing most of the illumination when sunny and ambient light sensors which automatically increase or decrease the artificial lights as necessary.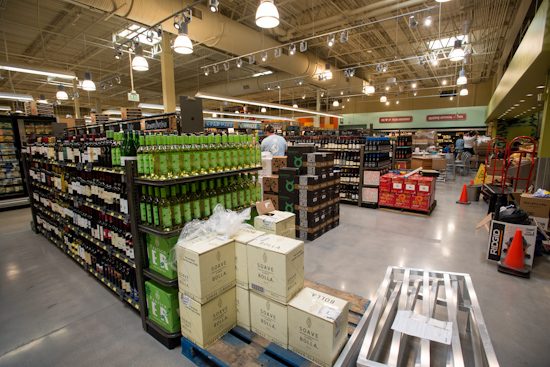 The store was constructed with environmentally friendly features in mind (which worked out well because the existing structure and surrounding Arbor Trails plaza was constructed to minimize impact to the underlying aquifer and to reduce the heat island effect). The whole building was built with environmentally responsible materials with much of it recycled or reclaimed. 93% of the construction waste will be diverted from landfills through recycling efforts. Over 60 solar panels installed on the roof which will generate over 19 megawatt-hours per year. My favorite green feature? Two parking spots for electric cars right outside the entrance (instead of at the far corner of the parking lot when found at other stores).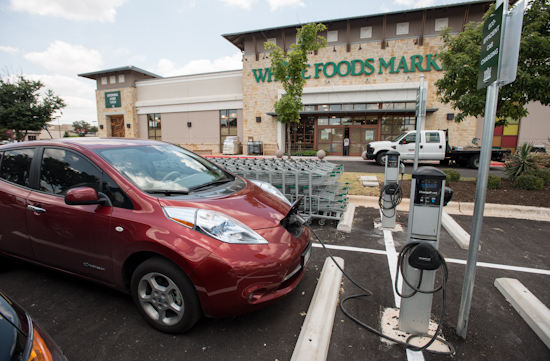 When I started my tour, the first stop is produce (right at the entrance, where it should be). Shelves we ready to go, but, naturally, were empty. Since everything should be fresh, perishables will get shelved and arranged on Monday.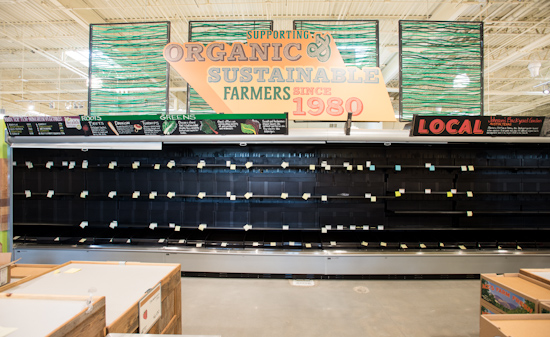 My favorite part of Whole Foods is probably the bulk foods area and this one looks like it'll be really nice. They've got some products that I haven't seen in bulk before including a variety of new porridges and a dehydrator that they were using (or playing with?) to make vegetable chips while I was there.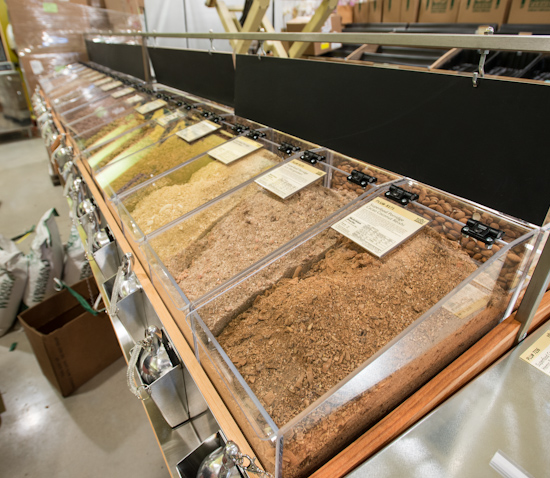 I couldn't help but notice the insane amounts of orchids they had - these pictures represent about a third of what I saw present. Maybe they plan on having an orchid sale as part of the grand opening? I hope so, because Tina's been planning on getting another one after her previous one didn't survive.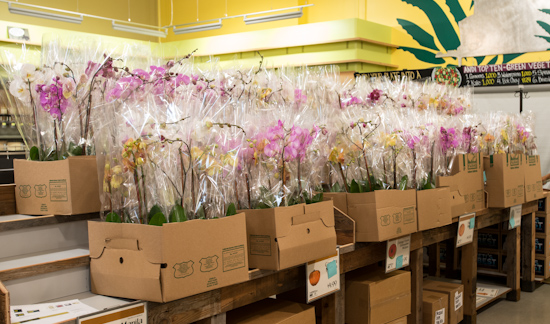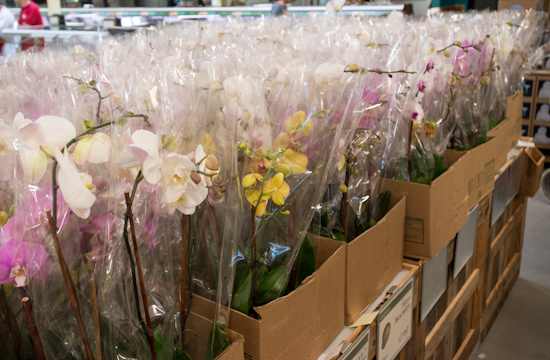 Even though this market is smaller than the downtown store, it does have a sizable meat counter and a separate seafood counter further down. They don't have a dry aging cave, but their head butcher did say he'd try his best to figure out a solution because he didn't want to go without dry aged beef.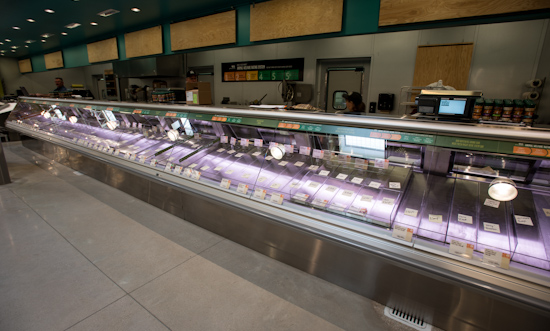 I've never seen shelves so beautifully stacked. It's like art.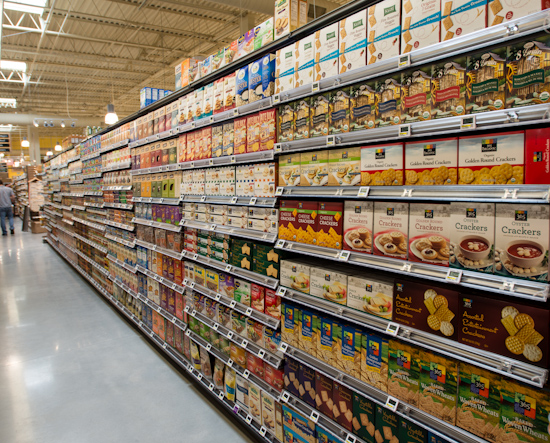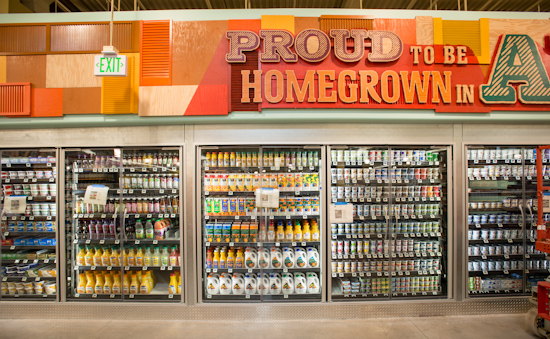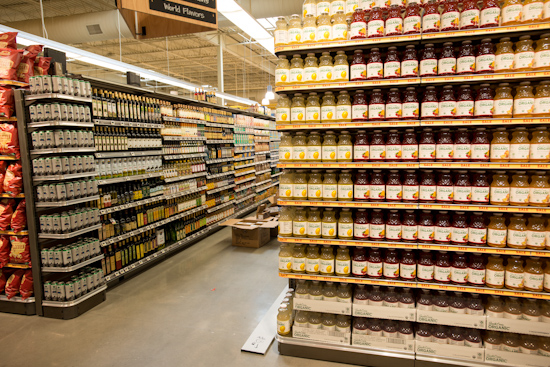 Bakery No Fakery…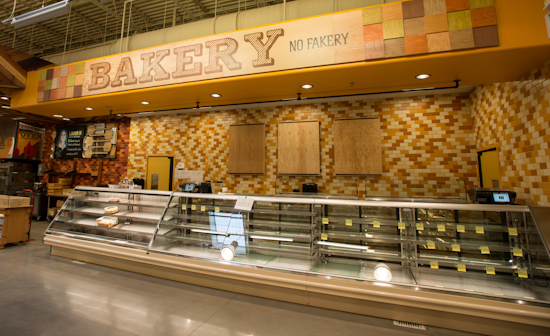 Whole Foods Market - Arbor Trails
4301 W. William Cannon
Bldg B, Ste 800
Austin, TX 78749