AUTHORS
CATEGORIES
ARCHIVE
ACTIONS
Posted 16 June, 2012 at 3:39am by Michael Chu
There's a long awaited Whole Foods Market opening up in the Shops at Arbor Trails shopping complex (at MoPac Expressway and William Cannon) across the parking lot from the South Austin Costco. All day today, media had the opportunity to tour the new Whole Foods Market four days before the grand opening on Tuesday, June 19, 2012. Here's a quick sneak peek of the new market.
At 39,600 sq ft, this newest Whole Foods Market is a little less than half the size of the flagship Whole Foods on Lamar in downtown Austin. The space is beautifully lit by a mix a natural and artificial lights with a good number of skylights providing most of the illumination when sunny and ambient light sensors which automatically increase or decrease the artificial lights as necessary.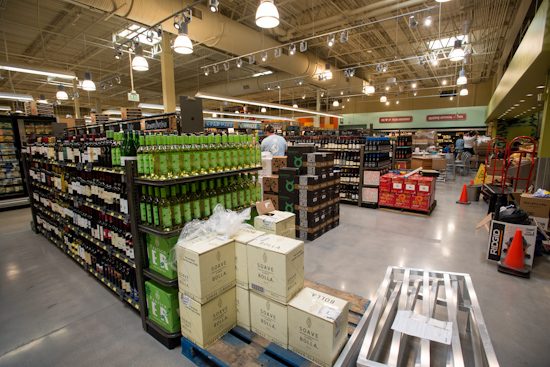 Click here to read the rest of
A Whole Foods in South Austin Opening June 19th
Posted 13 June, 2012 at 2:50am by Tina Jiang
Finally, authetic ramen in Austin! Ramen is one of our favorite foods, and, when we lived in the San Francisco Bay Area, we ate it regularly. Since we moved to Austin, it's been a major challenge finding good ramen. We've tried a few places in town - Kome Sushi Kitchen, Musashino Sushi, Bonsai - and have been disappointed. When we visited Houston in January, we tried six different ramens and still didn't find what we were looking for - some were simply no good, others were not authetic (more fusion style with Vietnamese or Thai flavors in the broths). The soy sauce based ramen at Kata Robata was decent, but it didn't quite satisfy our cravings for Tonkotsu ramen which has a rich and hearty broth. Our prayers are finally answered! Michi Ramen (1012 W. Anderson Ln., Austin, TX 78757), a food truck, opened about a month ago, and now we have authetic ramen in Austin!
Here's what we ordered:
Miso Ramen
Sweet soybean tare, chashu slices, butter, corn and woodear mushrooms
(we added extra chashu and a marinated soft-boiled egg)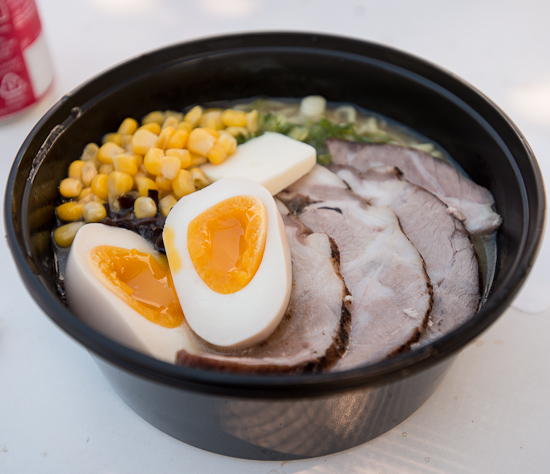 Click here to read the rest of
What I Ate: Michi Ramen (5/18/2012 & 6/8/2012)