AUTHORS
CATEGORIES
ARCHIVE
ACTIONS
What I Ate: October 23th, 2011 (Tandoori Bistro)
Posted 27 October, 2011 at 2:59am by Tina Jiang
We felt like Indian food a couple of nights ago, so we went to Tandoori Bistro (1605 E. Oltorf, Austin, TX 512-383-8210) for dinner. We had been there for lunch and dinner once. This time we ordered a bunch of dishes that we hadn't tried before.
Lamb Samosas $4.50
The lamb filling wasn't very flavorful… we liked the vegetable version better.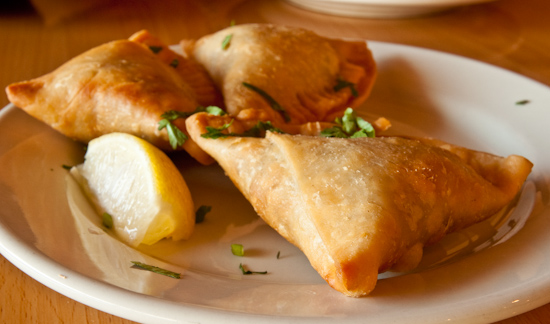 Garlic Naan $2.25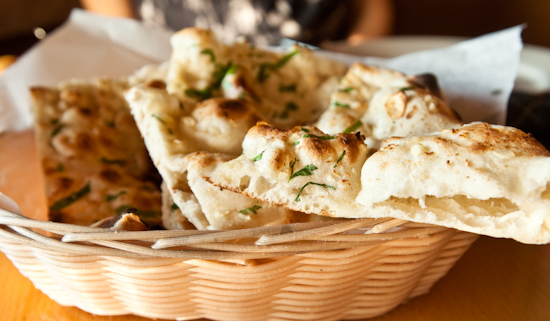 Aloo Gobi Masala $9
It tasted more acidic than what we've had elsewhere for this dish.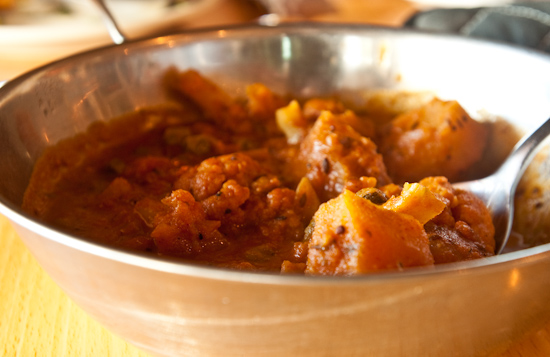 Baingan Bhartha $9
We like eggplant so we ordered this dish, but I thought the consistency was a bit watery.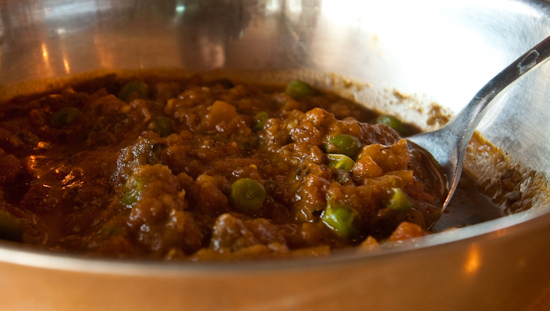 Combination grill $16
The best out of the three (tandoori chicken, chicken tikka, and lamb kebabs) was the tandoori chicken, which was tender and flavorful. The chicken tikka was less so, and the lamb kebabs were rather salty.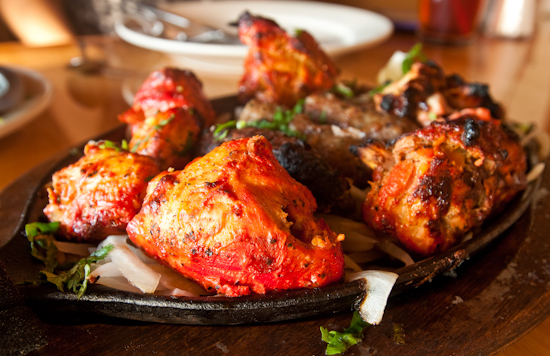 Lamb Vindaloo 12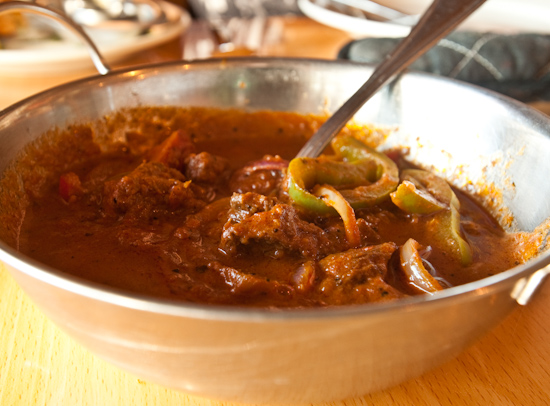 Overall we were disappointed with the food - it seemed to lack the rich, spicy flavors that we love about Indian food. We thought several dishes were kind of bland tasting and could've used more salt and spices. Not sure if we would go back for dinner again… maybe just for lunch (buffet) which we did like.