AUTHORS
CATEGORIES
ARCHIVE
ACTIONS
What I Ate: August 17th, 2011 (Bee Cave Tavern)
Posted 19 August, 2011 at 4:57pm by Tina Jiang
We were in the Bee Caves area so we decided to check out Bee Cave Tavern (11715 Bee Cave Road, Bee Caves, TX 512-477-6535), formerly Zoot where we had dined several times before. We knew that the owner was changing the concept for the restaurant. Whereas Zoot was fine dining in a low key setting, BC Tavern is an upscale, family friendly tavern whose offerings include burgers and other comfort foods. We ordered an appetizer and two main entries.
BC Mac-n-cheese with black truffle ($12)
We absolutely loved this appetizer. We sopped up every last drop of the cheese sauce with our bread.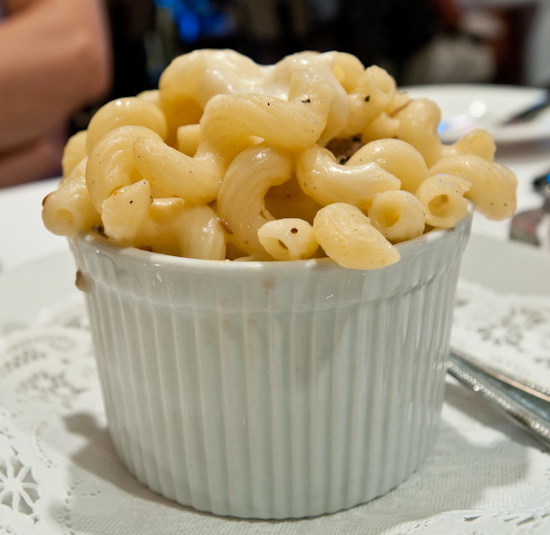 Duck-n-dumplins ($20)
Michael thought the duck confit was good, but would've preferred a thicker sauce over the broth.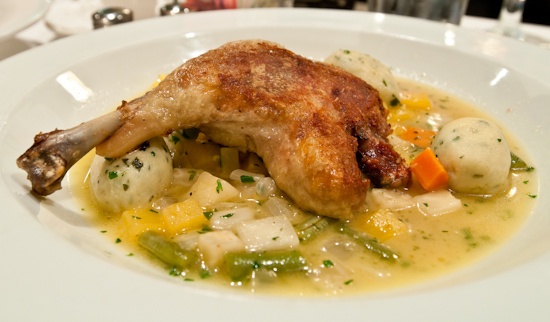 Spaghetti with clam sauce ($18)
I wanted to like this dish very much since I love seafood pasta cooked in a white wine and garlic sauce, but unfortunately I would've preferred it to be done differently. First I needed to add salt and pepper since it was under seasoned. I found the house made angel hair pasta to be too thin and soft to stand up to the clams which were somewhat tough and chewy. The garlic was fairly pungent and I would've liked it cooked a little more.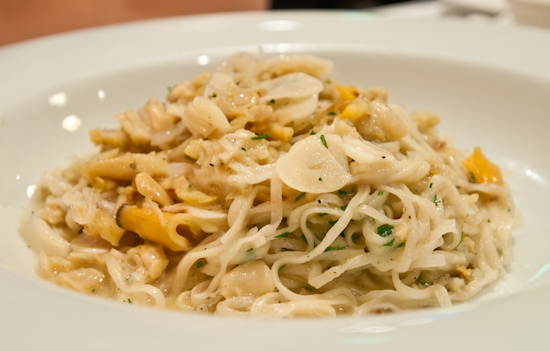 Tuesday nights are 2 for 1 burger nights (burger run $8 to $9) so we'll probably try that next time.