AUTHORS
CATEGORIES
ARCHIVE
ACTIONS
What I Ate: December 14, 2010 (Sazon)
Posted 25 December, 2010 at 12:48am by Michael Chu
Dinner: We went to try Sazon (1816 South Lamar Boulevard, Austin, TX (512) 326-4395) where I started with Empanadas de Huitlacoche which had an excellent light and flaky corn pastry (almost thought it was wheat flour) surrounding the most flavorless huitlacoche filling I've ever had. I love the subtle flavors of huitlacoche, especially when paired with meats, but, in this empanada, I really couldn't taste them at all.

Tina had the Crema de Elote (a creamed corn soup) which she enjoyed quite a bit and I felt was just a pedestrian example of a creamed corn soup.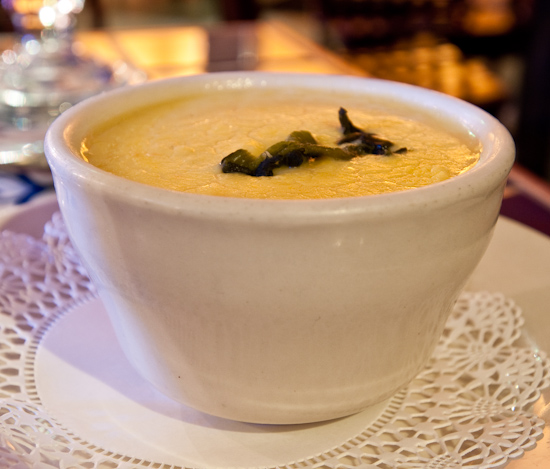 Carnitas Michoacanas were excellent especially when I ate them with the piping hot homemade tortillas with garlic rice, jalapenos with escabeche (which gave a nice light vinegar note to the strong meaty flavors of the carnitas).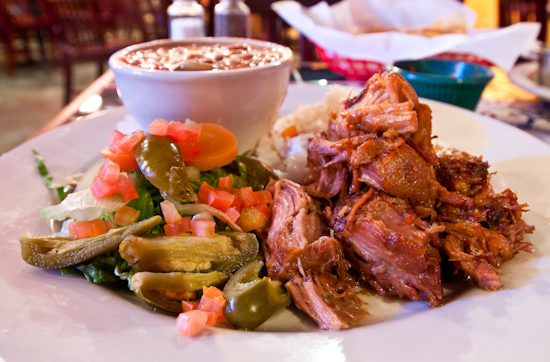 Tina had the Relleno de Jaiba.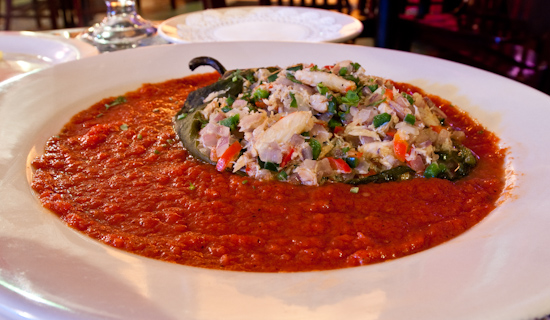 We split part of a Tres Leches Cake for dessert. We only ate part of it because it turned out the cake had gone bad. We tasted the frosting and it was weird (almost like a strong goat cheese), so we asked what the frosting was made of. We were informed it was simply whipped cream, sugar, and vanilla. We told them something was wrong then because this was musky and soured. The chef took to back, confirmed the cake had gone bad ("I made it on Friday, so it should still be good… I don't know what happened."), apologized, and took it off the bill.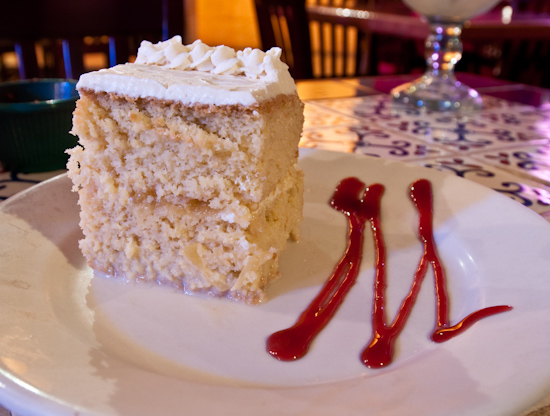 Lunch: Leftover pasta from South Congress Cafe.