AUTHORS
CATEGORIES
ARCHIVE
ACTIONS
What I Ate: December 12, 2010 (South Congress Cafe)
Posted 23 December, 2010 at 7:57am by Michael Chu
Brunch: We met our friends Tony and Christine who were visiting Austin at South Congress Cafe (1600 South Congress Avenue, Austin, TX (512) 447-3905). We started by splitting an order of their Carrot Cake French Toast which was rich and decadent as usual.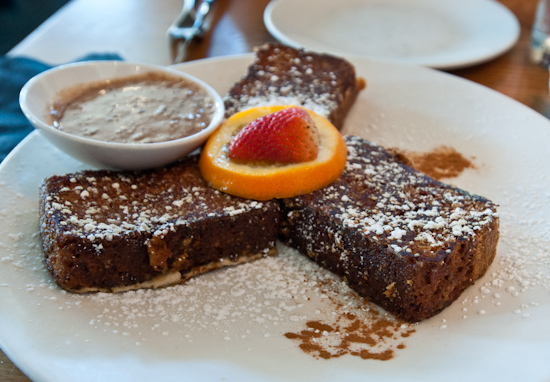 Tina and I split the Roasted Beet Salad which was a tad underdressed but still a great combination of beets and mild creamy goat cheese.

Gumbo with Duck and Oysters is still one of my favorite comfort flavors at South Congress Cafe.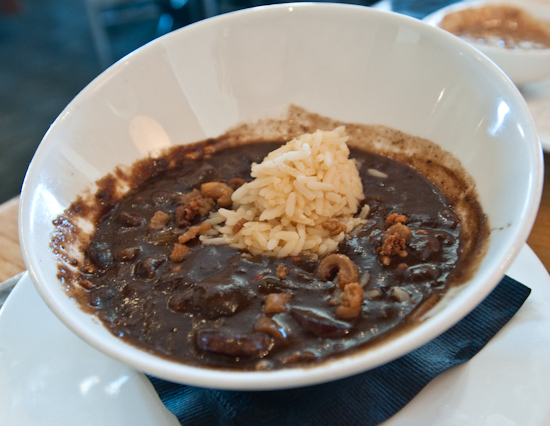 I finished up by eating half a Quail Sandwich with Truffled Remoulade. I wasn't a big fan of the remoulade (it had a sweetness that I didn't expect). The sandwich was excellent.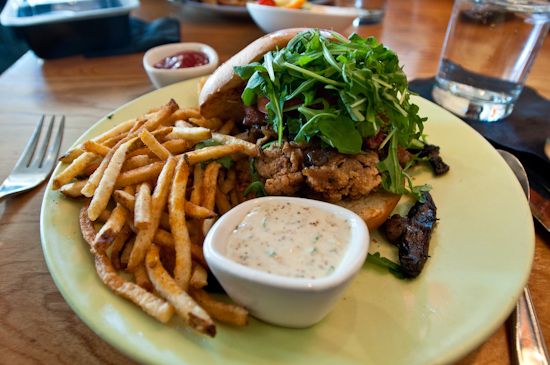 Dinner: Leftover Indian food from G'raj Mahal.