AUTHORS
CATEGORIES
ARCHIVE
ACTIONS
What I Ate: Confucious Seafood Restaurant (Houston, Texas)
Posted 3 November, 2012 at 3:12am by Michael Chu
This year, we've had the opportunity to dine at Confucious Seafood Restaurant in Houston twice. The first time was January 2012 and the second was tonight. The highlight of both meals was the Chinese style lobsters (two of them) for $18.99.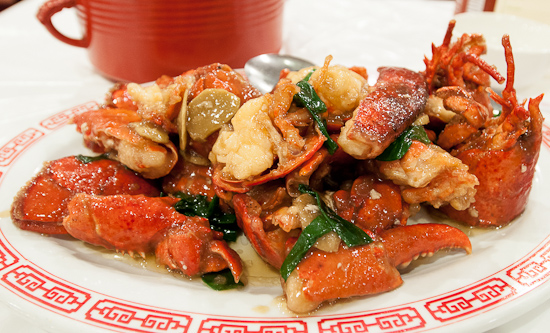 In January, we also ordered the "Steam Jade Tofu with King Mushroom" which was excellent. The tofu was soft and flavorful while the mushrooms had such an amazing texture they reminded us of abalone. In fact, we remembered it as abalone instead of mushrooms and when we ordered today we couldn't find it on the menu. It wasn't until I got back to the hotel and looked up what we ate previously that I realized my mistake!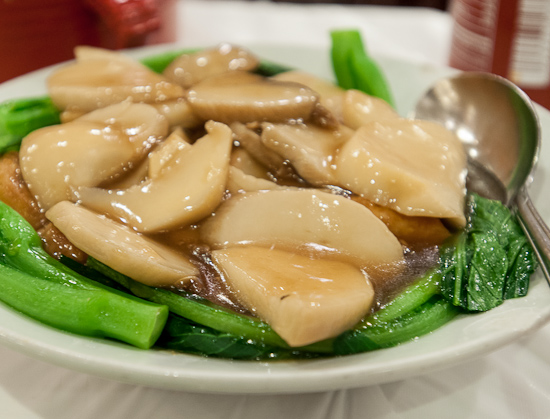 We also ordered sauteed water spinach which is one of my favorite Chinese vegetables.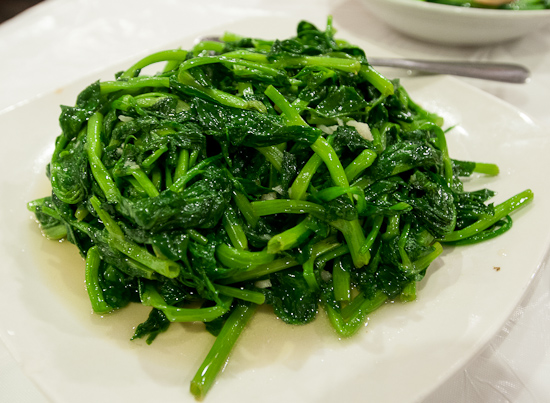 The meal was too much food for two people, but it was so good we decided we had to return the next time we were in Houston… which was tonight. We drove directly to Confucious from Austin and met our friends Jennie and John (four mouths mean can order a couple more dishes).
We ordered the lobster, of course.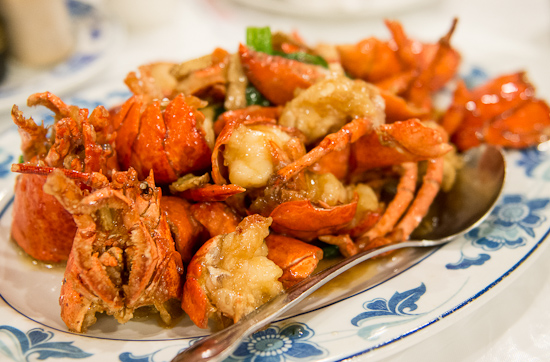 I also had to have my water spinach which was tender and well done.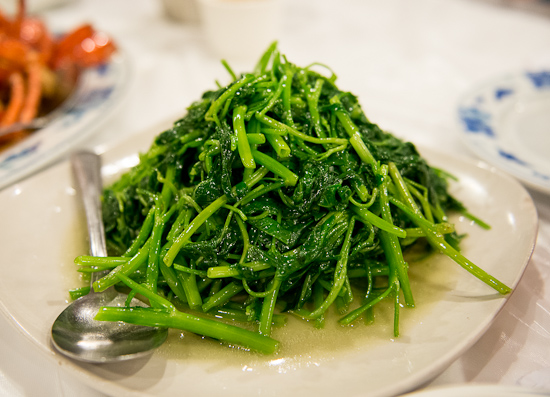 In addition, we tried the beef ribs and eggplant stone pot which was flavorful but I found the beef (which had been velveted in starch and deep fried before being sauced) to be a bit overpowering after a couple pieces.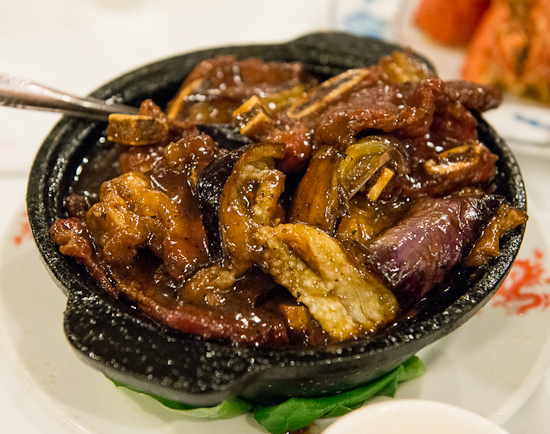 We also tried the Sizzling Chicken with Black Bean Sauce which I enjoyed initially. Again, the chicken pieces had been deep fried before being sauced and after a few pieces it became a bit too much for me.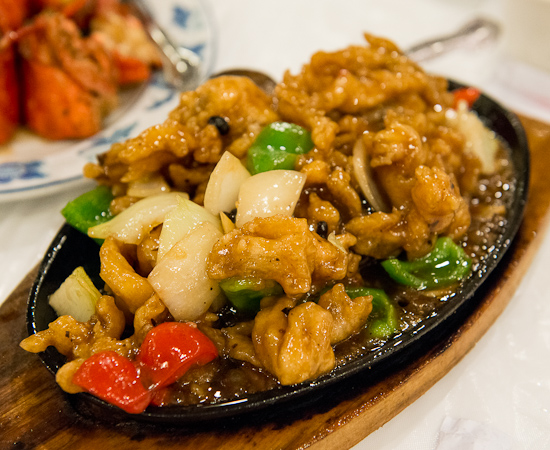 Overall, I'd say the lobster and tofu with king mushroom dish are the best things to get at Confucious and it's worth visiting. The restaurant isn't very clean (condiments were covered with dry splatter from previous years of diners) and wait staff can seem a bit impatient, but the lobster is worth it if you're in the Houston area.
Confucious Seafood Restaurant
8880 Bellaire Boulevard
Houston, TX 77036‎
(713) 271-6888