AUTHORS
CATEGORIES
ARCHIVE
ACTIONS
What I Ate: Ms. P's Electric Cock (August 2, 2012)
Posted 8 August, 2012 at 7:24pm by Tina Jiang
Fried chicken is one of Michael's favorite foods, so when we saw a coupon for Ms P's Electric Cock Fried Chicken (1101 South Congress Avenue, Austin, TX (512) 912-7778) on Livingsocial.com, we bought it. Finally tried it last Thursday… and unfortunately it was no good.
It's a food trailer on South Congress, and here's a picture of their menu: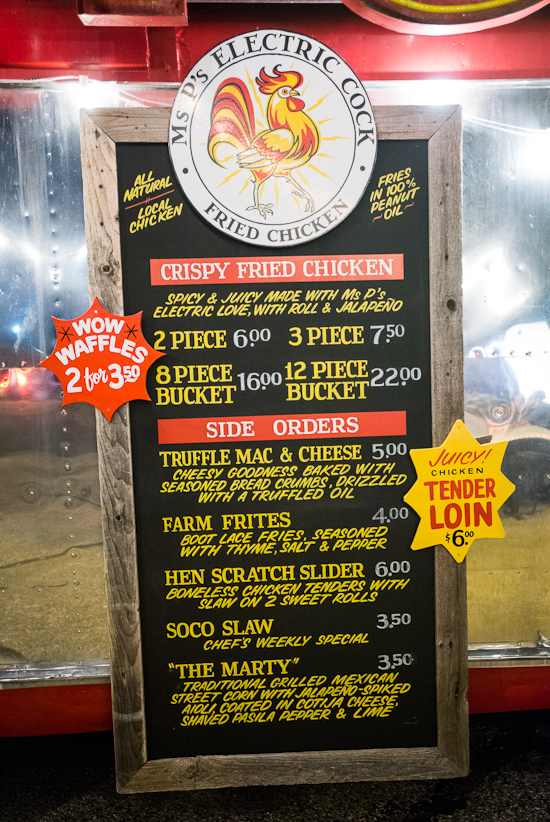 We tried a whole bunch of foods (like we usually do) to get a feel for the place.
3 piece Crispy Fried Chicken $7.5
We ordered two of these - they came in a mix of wings, drumsticks, and a piece of chicken tenderloin (which I thought was a little odd since they are sold separately on the menu). We thought they had the potential of being quite good - the crust was crispy and flavorful with distinct tastes of herbs. However, what was missing was a simple but very important ingredient - salt! I struggle with under-salted meat (let alone unsalted meat), so this was a deal breaker. Also the meat could have been juicier.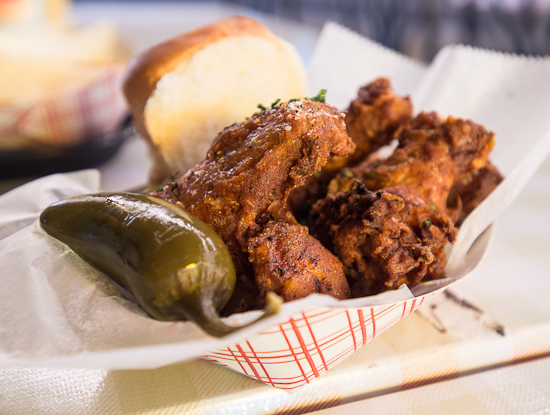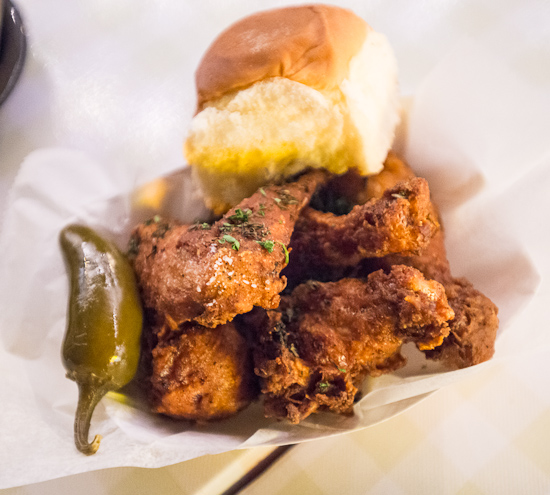 Wow Waffles 2 for $3.50
We are not sure if this was intentional, but these were the most sour waffles we had ever tasted! Too much butter milk? Not a fan (and I normally LOVE waffles).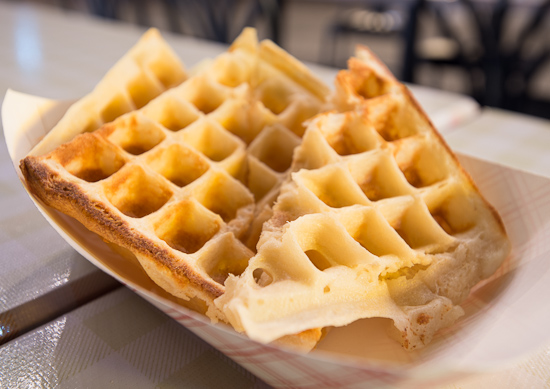 Truffle Mac & Cheese $5
Michael loves mac & cheese with truffle oil, but this was just ok.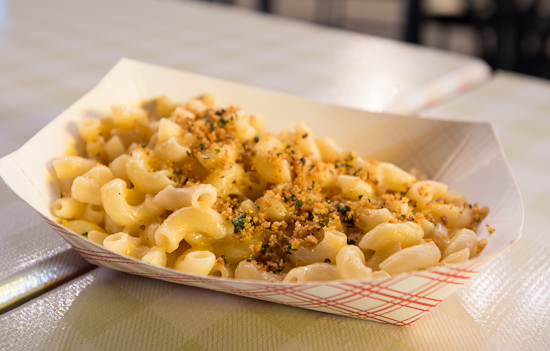 The Marty $3.5
We had high hopes for this one, since we both enjoy Mexican street corn very much, but something smelled funny with this (kind of stinky) and tasted like it was going bad (and really sour too)!
SoCo Slaw $3.5
This dish was inedible. To Michael it tasted like undressed, bland shredded cabbage, and to me it tasted like the vegetables were starting to rot.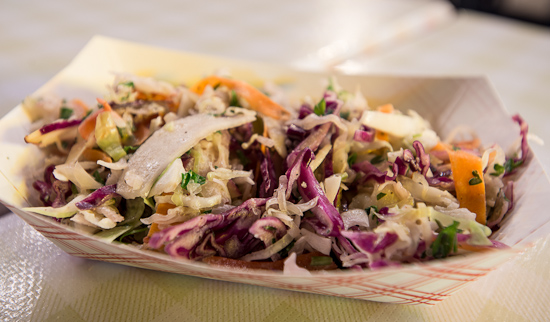 I hate to write such a negative review, but unfortunately the food was just ok at best and not worth eating at worst. It sounded good on paper since several items were on our favorite comfort foods list, but it didn't turn out like what we had hoped for. Sorry Ms P's - we will not be returning.