AUTHORS
CATEGORIES
ARCHIVE
ACTIONS
What I Ate: December 30th, 2011 (Urban an American grill)
Posted 4 January, 2012 at 12:06am by Tina Jiang
We went to Urban an American grill (11301 Domain Drive, Austin, Texas 78758 512-490-1511) for some comfort food and our favorite tres leches in town.
Loaded Mac and Cheese $6
Cheesy with bits of bacon - what more can I say.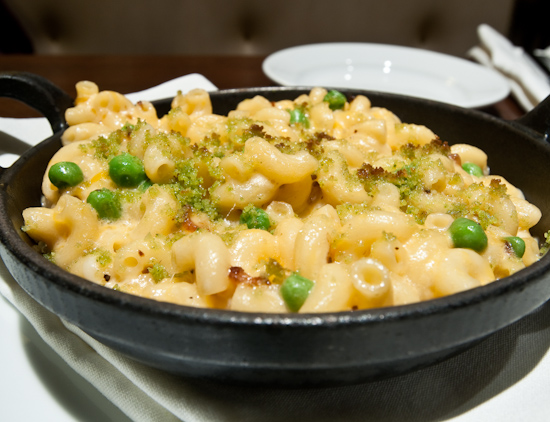 Shrimp Pomodoro - Papperdalle, bell peppers, baby heirloom tomatoes, spiced basil pesto $19
The best dish of the evening. Both the shrimp and pasta were done perfectly in texture and flavor.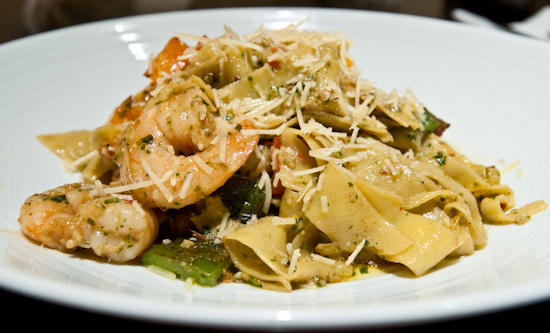 Short Ribs - pearl barley, maytag, king trumpet mushrooms, balsamic demi; $19
The short ribs was a little on the dry side. The barley was cooked risotto style - a bit chewy.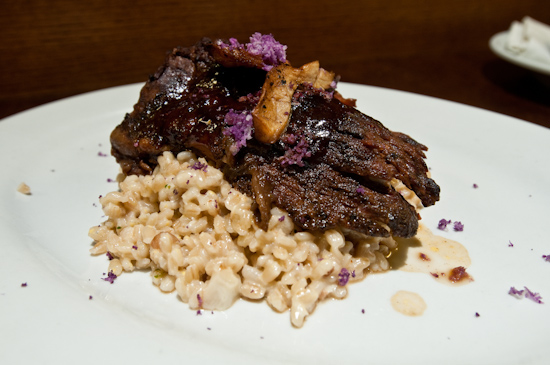 Sauteed wild mushrooms $8
Very flavorful. It perked up the short ribs when eaten together.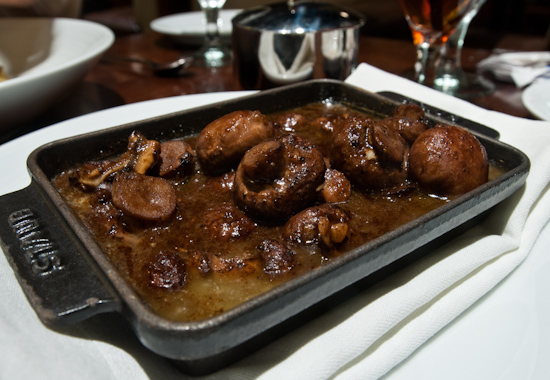 Braised greens (chard) $5
The first one was too salty but the second one was done perfectly.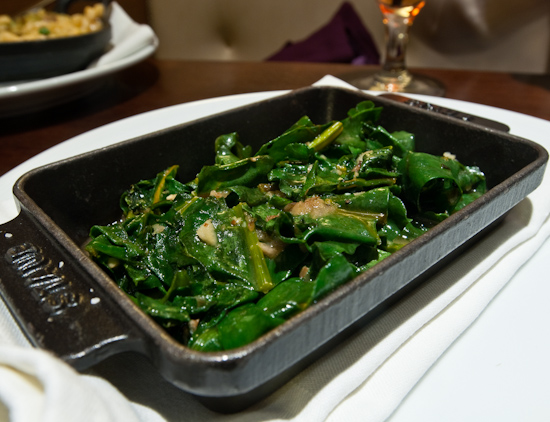 Avocado Tres Leches Cake
This is chef's grandmother's recipe. We absolutely love the addition of avocado. The last couple of times though, the cake could have used some more milk mixture.