AUTHORS
CATEGORIES
ARCHIVE
ACTIONS
What I Ate: December 23th, 2011 (Wink)
Posted 3 January, 2012 at 6:36pm by Michael Chu
We've been meaning to check out Wink (1014 North Lamar, Ste. E Austin, TX 78703 512-482-8868) for quite some time - since we moved to Austin over two and a half years ago. We finally made it!
amuse bouche
A very crispy and flaky tart with bacon flavored filling.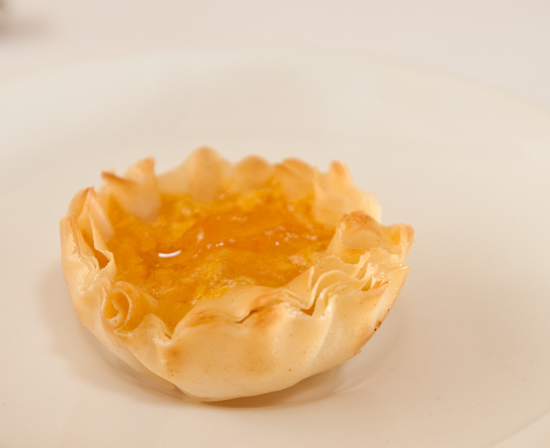 mushroom & leek soup with beech mushroom and crispy leeks $11
Rich and savory - it was delicious. They split the soup into two bowls for us.

pei mussels in spicy shrimp broth with oregano, cherry tomatoes, and roasted garlic oil $18
We ordered a half portion for $9. The mussels were tender, and the broth was quite flavorful and not too salty.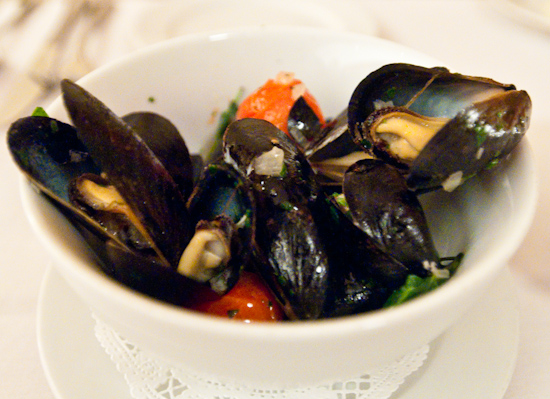 mac & cheese $13 (from the bar menu)
It had a nice truffle flavor which I love.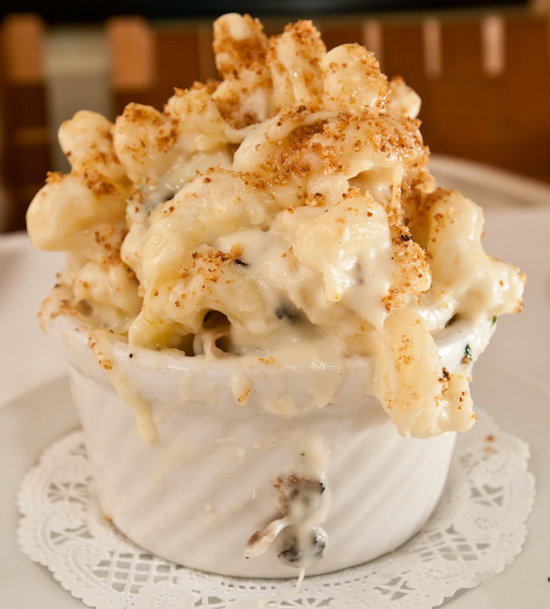 seared duck breast with confit cake, kale, yellowfoot mushrooms, and sherry thyme emulsion $29
It was a very rich dish. The duck was cooked perfectly with most of the under skin fat rendered off. The skin was flavorful and crispy. The confit cake was really rich, but also held most of the flavor in the dish. It was best when all the components were eaten together: duck breast, confit cake, kale, and mushroom.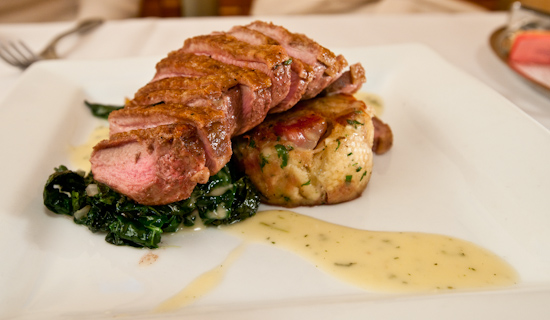 grilled elk with sweet potatoes, shiitakes, savoy cabbage, chicories, and black maple gastrique $33
We thought this dish had the best flavor and texture combination of the evening. The edges of the elk were a bit tough and chewy, but the interior was perfectly tender. The mild flavor of the elk matched nicely with the sweet maple glazed shiitakes, crunchy cabbage and chicory, and sweet potatoes. Excellent dish!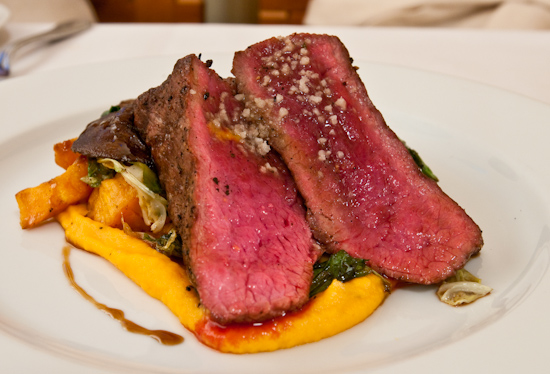 foie bombe - foie gras & duck egg custard with blueberry compote, marcona almonds, and demerara tuile $8
This was an amazing dessert. The custard was sweet, salty, rich, and silky smooth. We've never had foie gras in a dessert preparation, and this one is just genius. I like peanut butter cups because the interior peanut butter filling is slightly salty, but I don't like them because they are always grainy. I couldn't help comparing the foie bombe to my ideal perfect peanut butter cup filling - sweet and savory, perfectly silky, rich and decadent.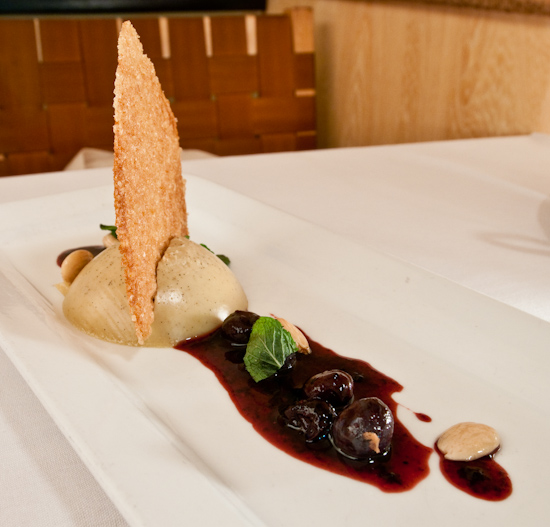 We were very happy with our dinner and wished we hadn't waited so long to dine at Wink - will definitely go back!