AUTHORS
CATEGORIES
ARCHIVE
ACTIONS
What I Ate: September 21th, 2011 (Justine's Brasserie)
Posted 18 December, 2011 at 3:10am by Tina Jiang
We went to Justine's Brasserie (4710 East 5th Street, Austin, TX 512-385-2900) for dinner a while back (apparently I had forgotten to post the entry). As usual, the dishes were delicious.
Summer Salad $12
A variety of homegrown tomatoes, hard boiled eggs, fresh anchovies, and croutons with a lemon garlic dressing.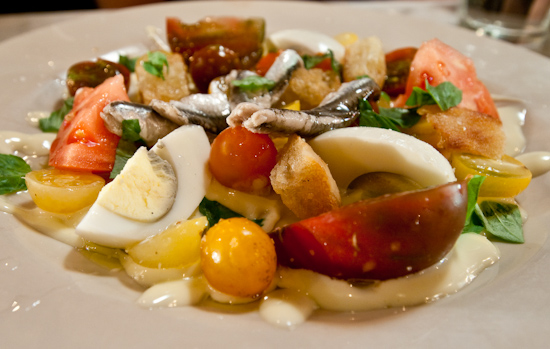 Truite Grillee $20
Grilled trout served with salad of watercress, baby Romaine, tomatoes and a fennel seed vinaigrette.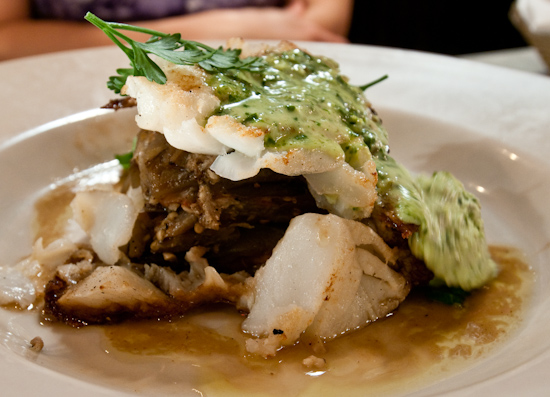 Roast Cod $20 (special)
Served on eggplant gratin.