AUTHORS
CATEGORIES
ARCHIVE
ACTIONS
What I Ate: December 9th, 2011 (Afin Modern Japanese Tapas)
Posted 18 December, 2011 at 4:32am by Tina Jiang
We tried out a new restaurant - Afin Modern Japanese Tapas (6519 N Lamar Blvd, Austin, TX 512-614-4974).
Garlic edamame $7 Stir fried, garlic, soy sauce, olive oil
Salty and garlicky. I liked it.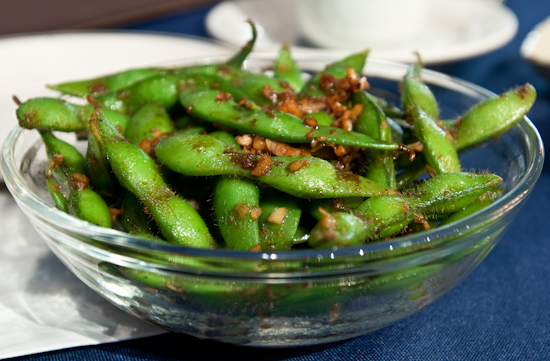 Koshou tuna $6.5 Seared pepper tuna, goat cheese, negi, honey wasabi, mango puree
We thought it was too mild in flavor and could use a little acidic component.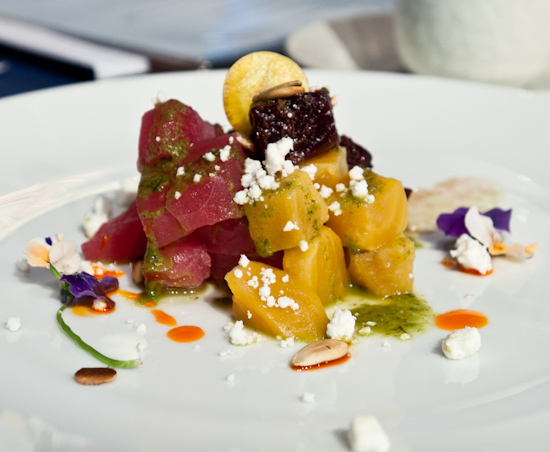 Tuna & beet $8 Roasted beet, tuna, goat cheese, sunflower seed, cilantro ponzu
This dish was more flavorful than the last one. We both liked it.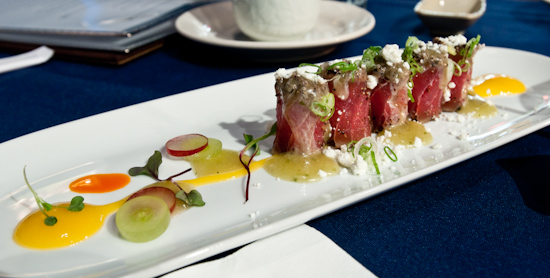 Gyu & uni butter $11 Seared filers mignon, sea urchin butter, anchovy onion salsa, balsamic soya
Neither of us liked this dish. The meat was tender but somehow the flavors didn't go well together. I also thought it was quite oily.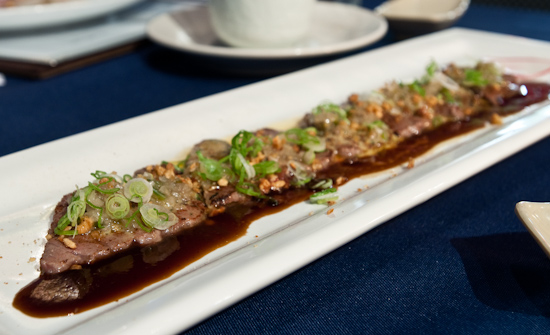 Sang gal bi $13 Grilled beef short rib, onion, sweet chili, korean bbq sauce
Compared to Korean BBQ beef short ribs we had in Korean restaurants in the past, the flavor of this dish pales in comparison.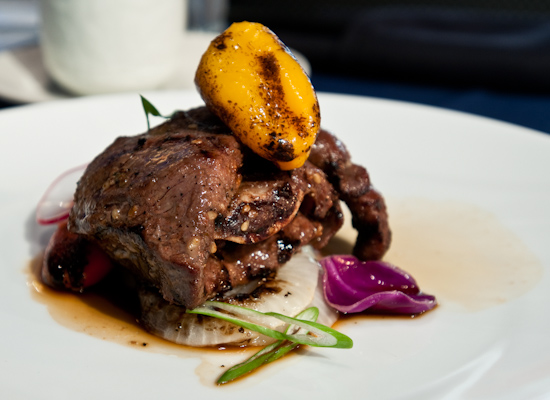 Seafood harumaki $7 lump crab, shrimp, scallop, crab, cilantro, sweet chili
The skin was crispy, the filling was meaty, and the dipping sauce was tangy and sweet.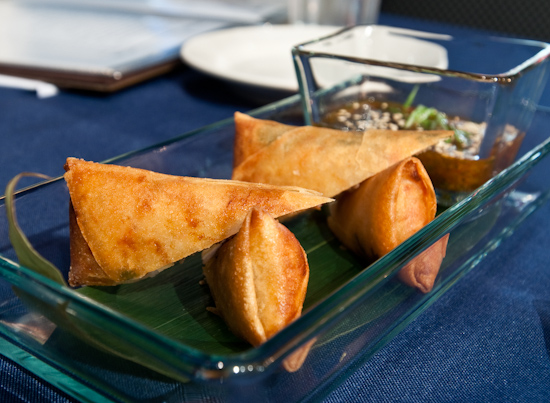 Pork confit $11 slowly cooked belly, white kimchi, japanese mustard sauce
The pork belly was very tender and flavorful.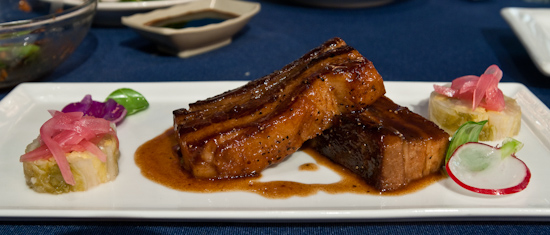 Jenny roll $15 avocado, masago, soft shell crab topped with salmon, spicy sauce, crunchy flake
We liked this roll, but thought the "crunchy flake" didn't really need to be there.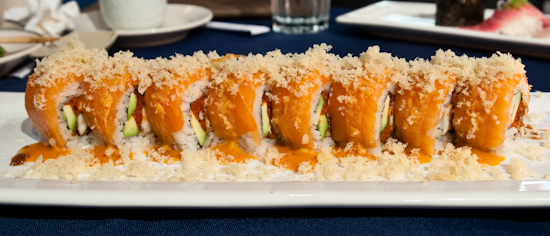 Sake nigiri $2.8 scottish salmon, avocado, dill mayo
Uni nigiri $7 sea urchin, shiso leaf
Hamachi nigiri $3 yellowtail, serrano chili, korean chili paste
Otoro $8 bluefin tuna belly
The nigiri was all fresh and beautiful, but the unusual toppings didn't really add much. The sushi rice was a bit more acidic than I like it and didn't have any hint of sweetness.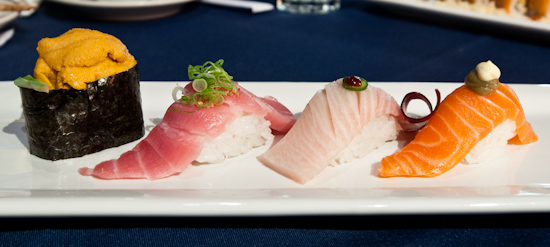 Fall spiced doughnuts $8 pumpkin, chai spice, vanilla ice cream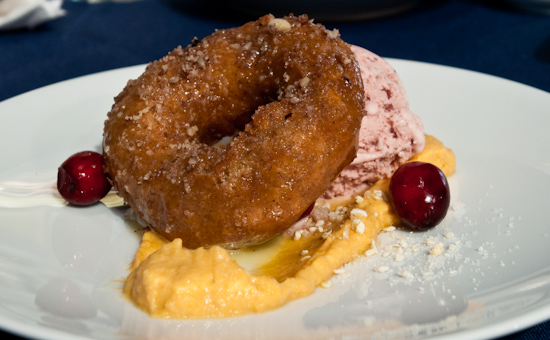 Overall we weren't impressed with the food here unfortunately. We thought at this price range Uchi is a much better choice, given the superior flavor profile of the dishes.