AUTHORS
CATEGORIES
ARCHIVE
ACTIONS
What I Ate: January 8, 2011 (Sushi Zushi)
Posted 10 January, 2011 at 1:54am by Michael Chu
The Sushi Zushi on 5th street is another restaurant we like to hit when it's late and we have a craving for nontraditional sushi rolls (they close at 10pm on weekdays and 11pm on weekends and don't give you the evil eye when you come in 20 minutes before closing). Many of their sushi rolls are relatively pricey, but quite a few of their other dishes are excellent values. We like getting one or two rolls and then getting a variety of other items.
Salmon Musubi, $3.50 (for two). We really liked these rice balls seasoned with flaked salmon.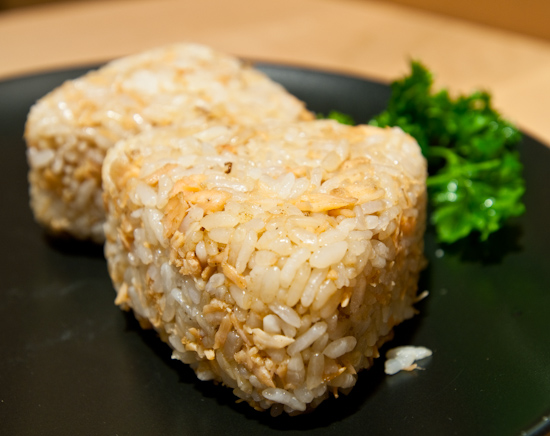 Seaweed Only Salad, $4. Large serving.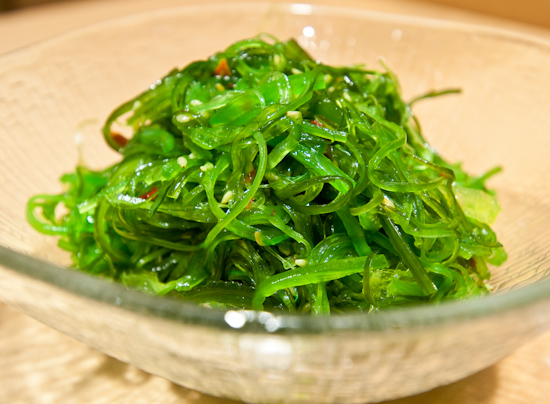 Agedashi Tofu, $5.5. Two large cubes of silky fried tofu in a bonito soy broth that's a tad too sweet for my taste.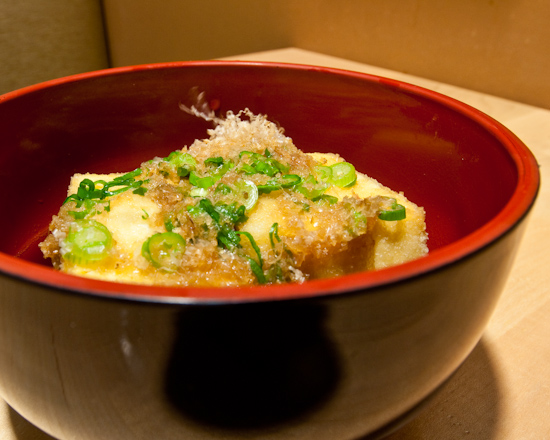 All Vegetable Tempura, $5.50. Six pieces of vegetable tempura plus a large mound of tempura fried carrot strings. We love the tempura here because they use some nonstandard vegetables that end up tasting pretty good - green bell pepper, large button mushroom, thinly sliced and fanned zucchini, banana or plantain, and carrot. It's a decent amount of tempura for less than $6 and all the vegetables come out tender and flavorful with a nice crispy crust.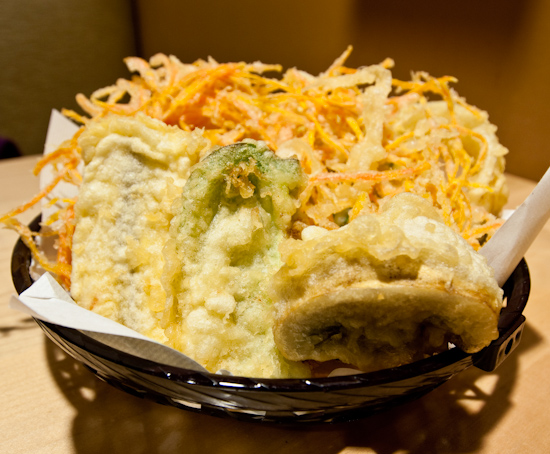 Oaklawn Roll Fried crawfish, avocado and spicy salmon rolled uramaki style, topped with colorful tobiko and creamy wasabi sauce, $16. When eaten with soy sauce and wasabi, this is one of the most flavorful rolls and my favorite at Sushi Zushi. There were textural contrasts as well as strong flavors from the wasabi sauce and the spicy tobiko (haberno - bright red - is the hottest and best).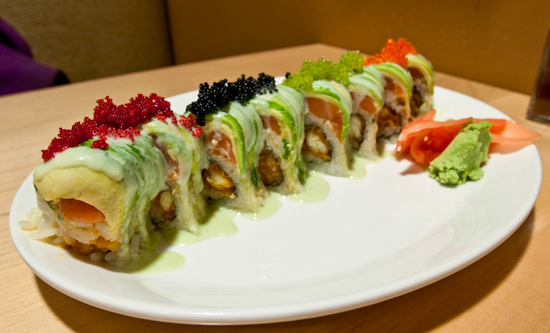 Dallas Roll Tuna, yellowtail, fresh salmon, snow crab, wasabi tobiko and avocado, maki style wrapped in daikon radish, $13. We enjoyed this mix of fish and flavors as well as the crunch of the daikon.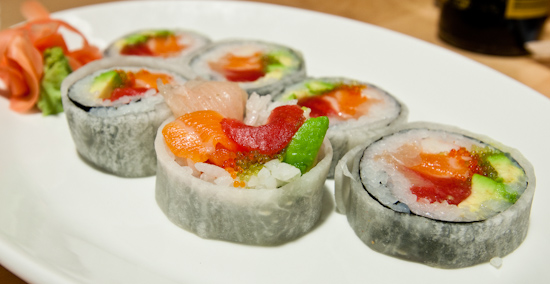 Hamachi Kama Grilled yellowtail cheek served with special joy sauce, $12. The portion of the hamachi was larger than I expected. It was very close to being overcooked, but still quite tender with only a couple bites bordering on drying out a little. It was well-seasoned with salt and pepper.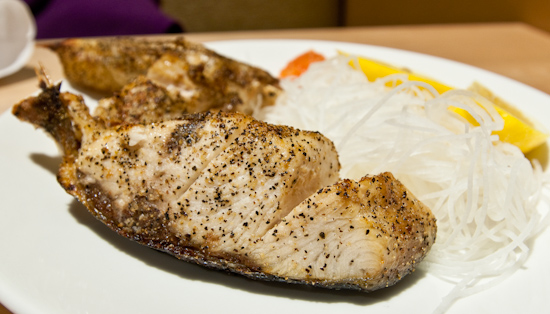 Ice Cream, $5. The ice cream comes with three scoops. We like to get two scoops of black sesame ice cream and one scoop of green tea. For some reason, when we got all black sesame in the past it wasn't as good as when we had some green tea ice cream to offset the flavor.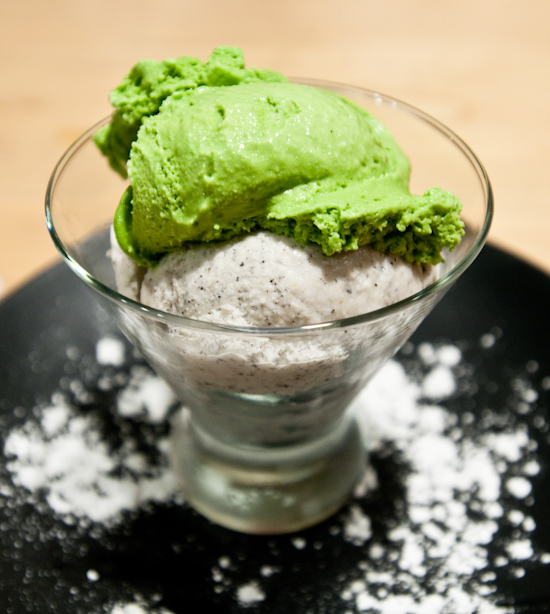 Next time we eat here, we'll probably order the Salmon Musubi, Seaweed Only Salad, Vegetable Tempura, and Ice Cream. Then we'll pick a roll or two to try to complete the meal.