AUTHORS
CATEGORIES
ARCHIVE
ACTIONS
What I Ate: December 28, 2010 (Baguette House)
Posted 1 January, 2011 at 10:14pm by Michael Chu
Lunch: I had a craving for banh mi, so we went to Baguette House (10901 North Lamar Boulevard, Austin, TX (512) 837-9100) where we got a BBQ Pork sandwich and two Special Combination sandwiches which we split.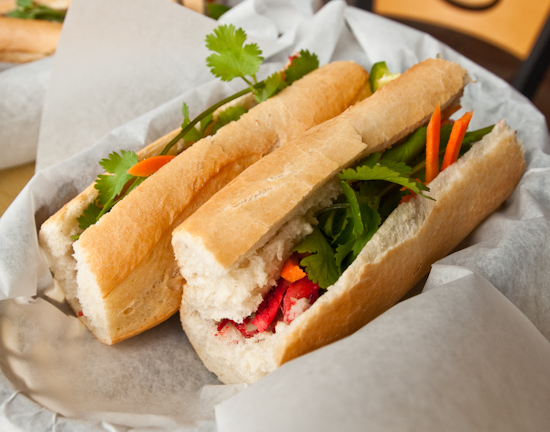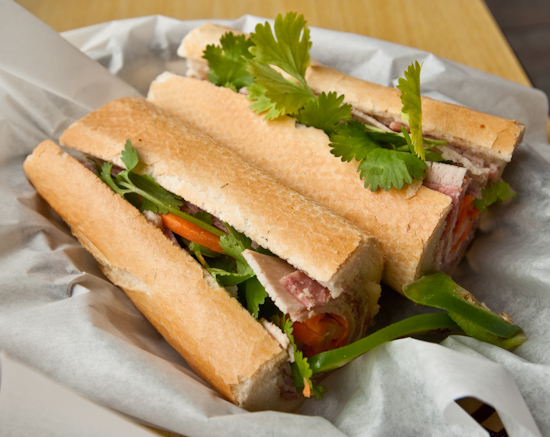 Dinner: I made beef stroganoff with egg noodles and Tina roasted some broccoli.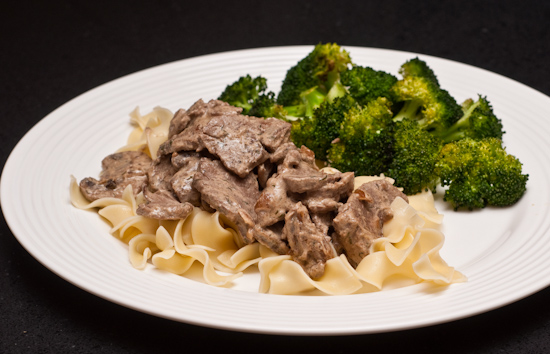 Afterwards, we ate some panettone.