AUTHORS
CATEGORIES
ARCHIVE
ACTIONS
What I Ate: December 24, 2010 (Fortune Chinese Seafood Restaurant)
Posted 30 December, 2010 at 8:06pm by Michael Chu
Dinner: We had Christmas Eve dinner at Fortune Chinese Seafood Restaurant (10901 North Lamar Boulevard, Austin, TX (512) 490-1426) where we've had dim sum a number of times but never ordered from the dinner menu before. We ordered a few items which turned out to be pretty decent.
We started with the Assorted Seafood Claypot which both Tina and I liked a lot. It had good fish flavor, nice sauce (flavorful but not overly salty), and soft and tasty tofu.

House Special Fried Rice comes with shrimp and dried scallops. Pretty good, especially for $8.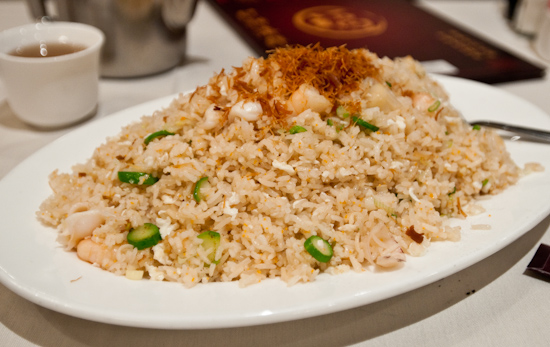 Pork Rib with Garlic Sauce wasn't really "sauced" but it was coated in fried garlic. Overall, the flavor was good but unfortunately we could also taste the frying oil (a bit stale - probably due to it being almost 10pm at night and having had everything that day fried in it already). I would suggest avoiding this dish unless eating an early dinner.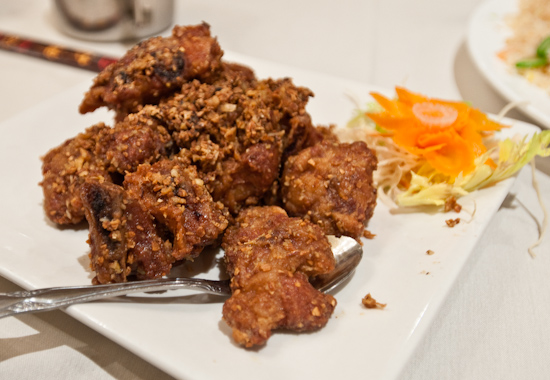 Snow Pea Leaves with Garlic. Fresh leaves and cooked just right.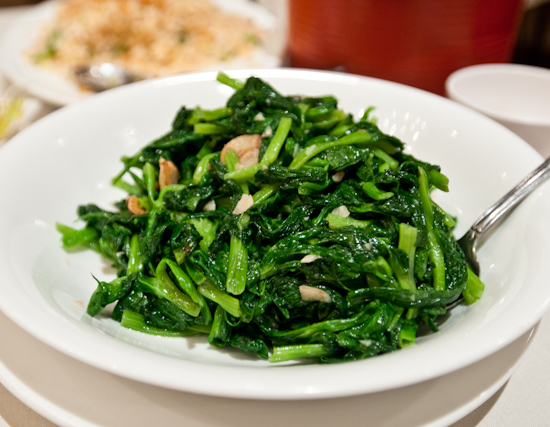 Lunch: Leftover pizza from Backspace. It doesn't reheat too pretty (we heated it in a convection toaster oven, but the crust under the toppings still came out soggy and nearly separated from the uncovered crust) but was just as tasty as when fresh.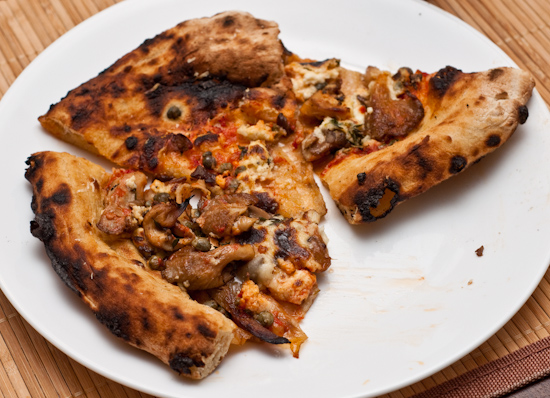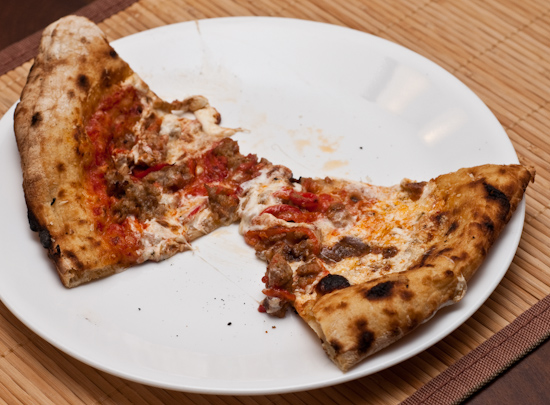 Leftover pork tenderloin from Nordstrom's Cafe Bistro. Also doesn't look pretty but tasted good.