AUTHORS
CATEGORIES
ARCHIVE
ACTIONS
What I Ate: December 23, 2010 (Nordstrom's Cafe Bistro)
Posted 30 December, 2010 at 10:51am by Michael Chu
Lunch: We ate lunch at Nordstrom's Cafe Bistro starting with the crab bisque.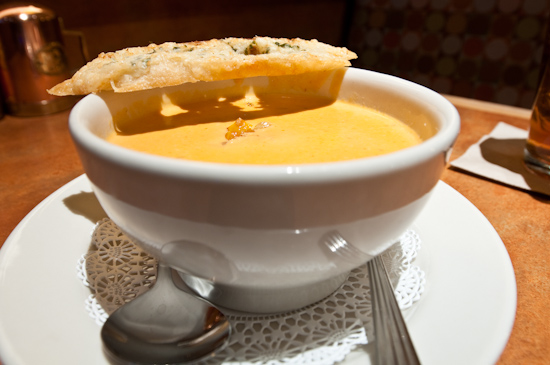 Warm goat cheese salad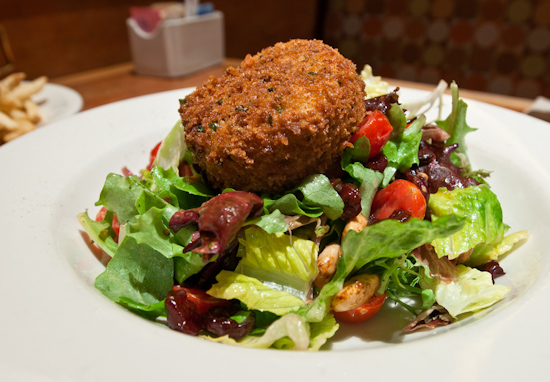 Flat Iron Steak Sandwich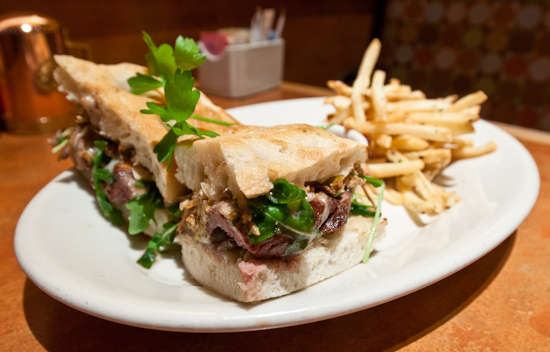 We also tried the Chef's Special for the week which was a Roast Pork Tenderloin balsamic fig preserves, caramelized fennel, parsnip mashed potatoes. The pork was tender and worked quite well with the sweet figs. Unfortunately, it really doesn't look too good in the photos.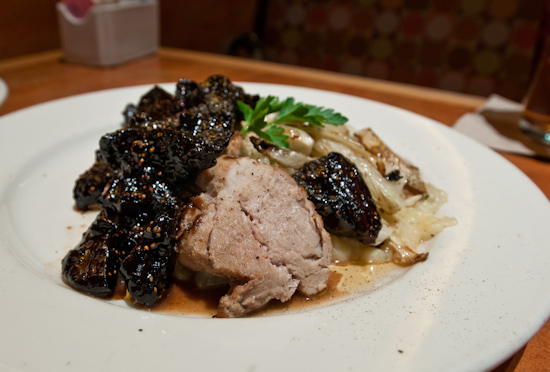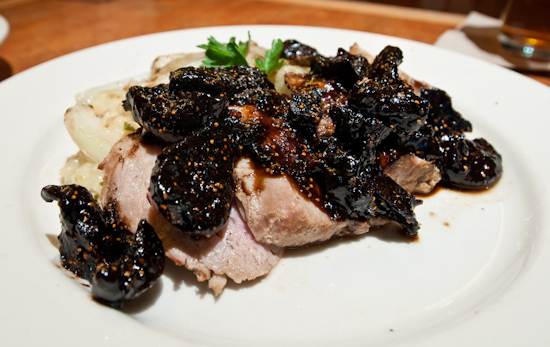 Breakfast: I made a large (about twelve inches) omelet of homemade breakfast sausage and artichoke hearts.