AUTHORS
CATEGORIES
ARCHIVE
ACTIONS
What I Ate: December 21, 2010 (The Noble Pig)
Posted 28 December, 2010 at 10:08pm by Michael Chu
Lunch: We drove back up to The Noble Pig (11815 620 N. Suite 4, Austin, TX (512) 382-6248) to try a couple more sandwiches. I had the Creole Catfish tomato tartar sauce, romaine & red onion ($8) which was cooked perfectly (nicely seasoned and super tender) and well balanced (great sauce, sturdy bread, crispy vegetables, and, of course, the wonderful fish).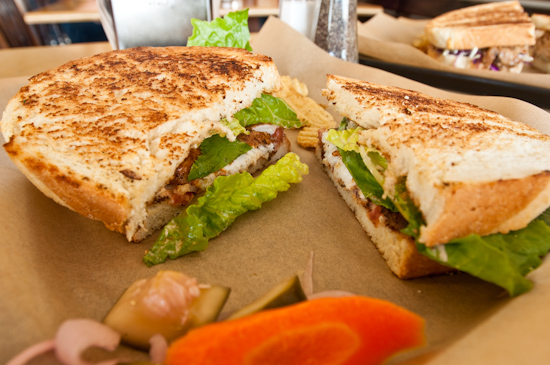 Tina had the Thai Chicken with jalapeno-cabbage slaw and cilantro ($7) which was strongly flavored and also well balanced.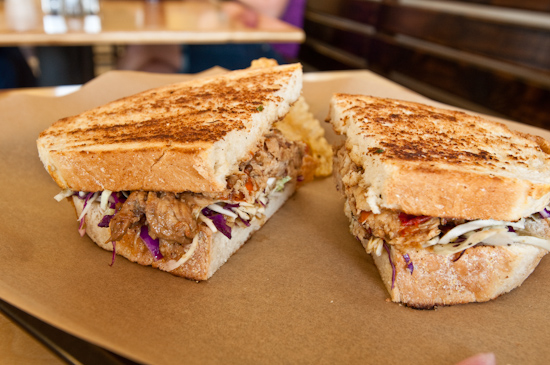 These two sandwiches reaffirmed my belief that The Noble Pig is making the best sandwiches in Austin.
Dinner: Homemade fresh fettuccine with sausage and arugula.