AUTHORS
CATEGORIES
ARCHIVE
ACTIONS
What I Ate: December 20, 2010
Posted 28 December, 2010 at 7:25pm by Michael Chu
Dinner: Our friend Victor came over and cooked us dinner (I don't think anyone has ever come over to our house and then cooked for us before!) before hanging out, playing board games, and failing to witness the total lunar eclipse (due to cloud cover).
He started off by pan frying some delicious marinated shrimp.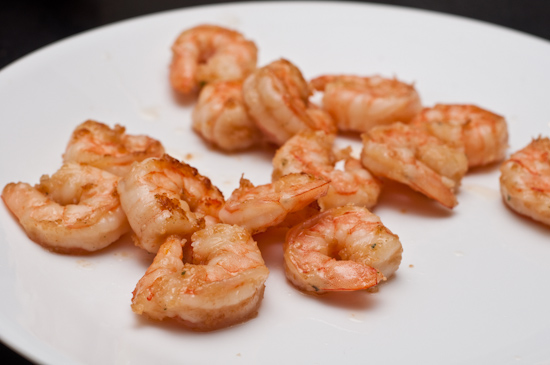 Then we had eggs, tomato, and shrimp…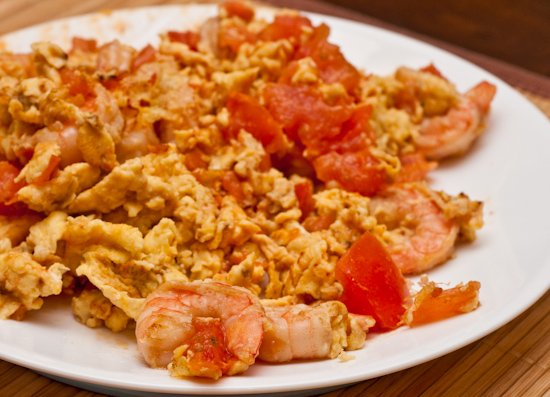 Egg and pork patties…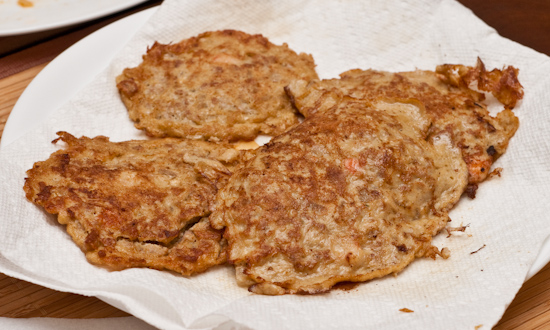 And roasted broccoli.