AUTHORS
CATEGORIES
ARCHIVE
ACTIONS
What I Ate: December 18, 2010 (The Noble Pig)
Posted 27 December, 2010 at 10:47pm by Michael Chu
Lunch: We drove up to The Noble Pig (11815 620 N. Suite 4, Austin, TX (512) 382-6248) to try their excellent sandwiches. Brandon Martinez, who previously worked in San Francisco at Acquerello, La Folie, and Fleur de Lis, made a couple recommendations and then headed to the back to make our sandwiches. I had the BLT (house smoked bacon, lettuce, and roasted tomato, $7) which is really more of a finely smoked pork belly (as opposed to crispy or chewy breakfast bacon) served with warm tomatoes (really brought out the tomato flavor) and crispy lettuce. I loved this sandwich.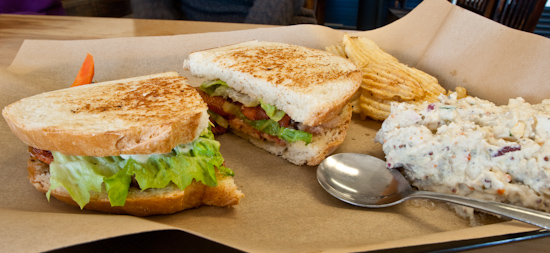 Tina had the Smoked duck pastrami (with Russian dressing and rye pickles, $8) which was also excellent. Tina liked this one more than the BLT for the tender and complex pastrami as well as the perfect combination of sauce and mildly acidic pickles.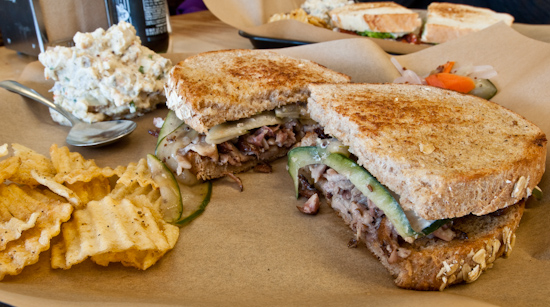 Best sandwiches we've had in Austin. If only they weren't so far from us.
Dinner: Sean and April came over for dinner and board games, so I prepared a couple of ribeye steaks.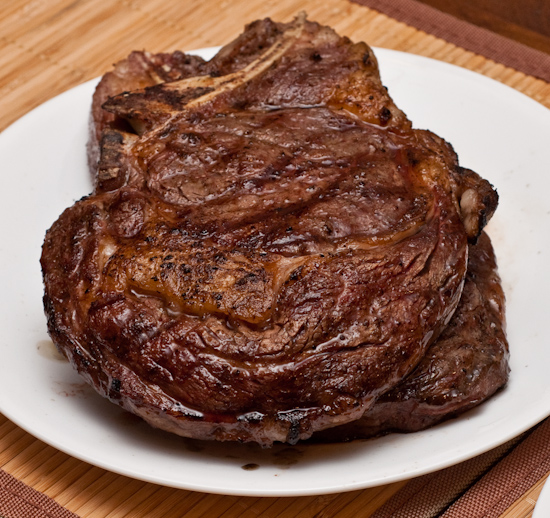 We also had roasted potatoes and green beans.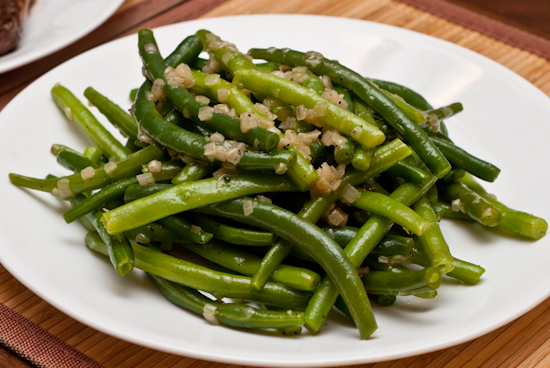 Our friends brought a couple items from Buca di Beppo - a "small" salad and cannoli for dessert.