AUTHORS
CATEGORIES
ARCHIVE
ACTIONS
What I Ate: November 18, 2010 (Sous Vide Lamb Shanks)
Posted 30 November, 2010 at 10:32pm by Michael Chu
Dinner: I made sous vide lamb shanks. The shanks were seasoned with salt, pepper, rosemary, and thyme then sealed in a vacuum bag and cooked sous vide at 74°C (165&176;F) for about 18 hours. I made a gravy by cooking carrots, onion, and celery with butter and chicken broth and thickening with a roux.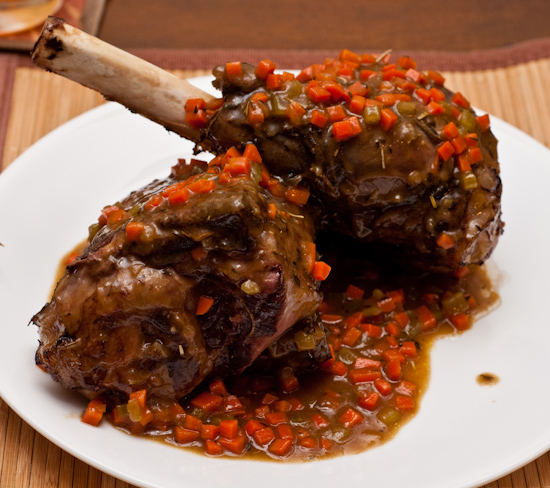 We served it along with cornbread which Tina made.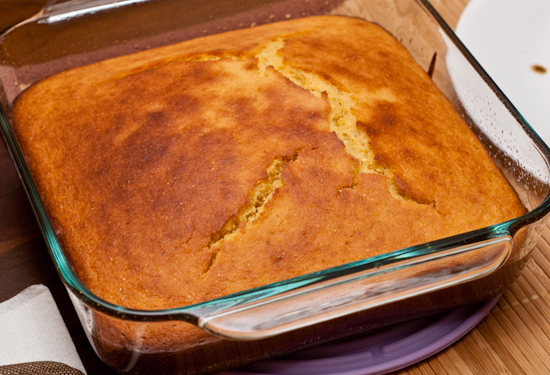 I also smoked some king trumpet mushrooms (over smoked a bit).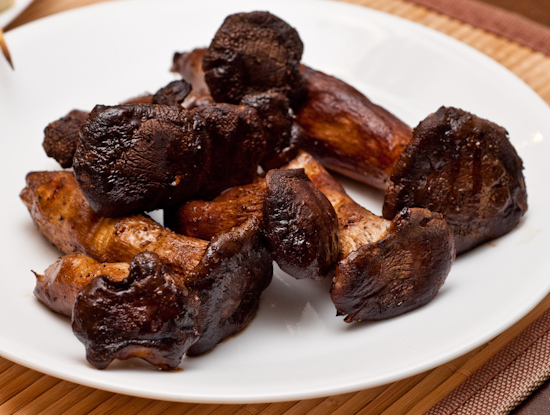 And finished up with vegetable kebabs.

Lunch: Tina made tuna fish salad sandwiches for the two of us.