AUTHORS
CATEGORIES
ARCHIVE
ACTIONS
What I Ate: October 18, 2010 (High Point Cafe, Joe's Shanghai)
Posted 28 October, 2010 at 12:25am by Michael Chu
Breakfast: In the morning, we walked down to High Point Cafe (602 Carpenter Ln, Philadelphia, PA (215) 849-5153) in the West Mount Airy neighborhood of Philadelphia where I enjoyed a hot chocolate and split a cinnamon roll with Tina.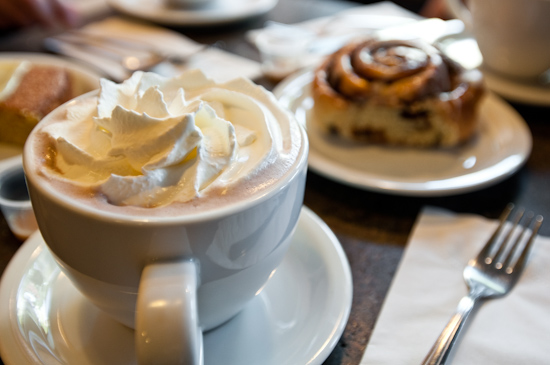 Lunch: After taking the Chinatown bus back from Philadelphia to New York, we found ourselves in (you guessed it) Chinatown. We couldn't pass up this opportunity to eat the xiao long bao at Joe's Shanghai (9 Pell Street, New York (212) 233-8888) again, so we rolled our luggage over and ordered another two orders of xiao long bao (one order of crab with pork and one order of pork).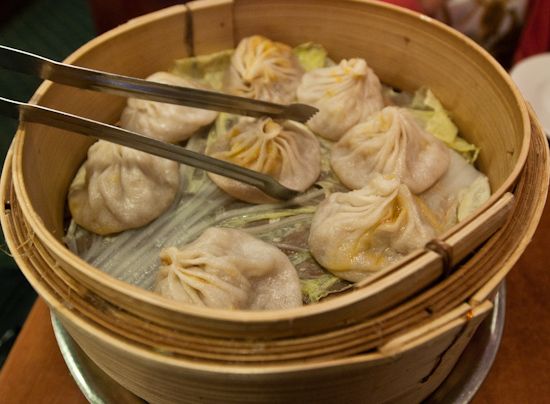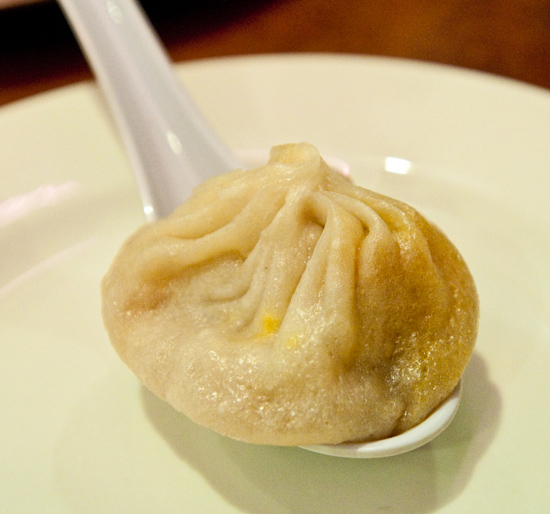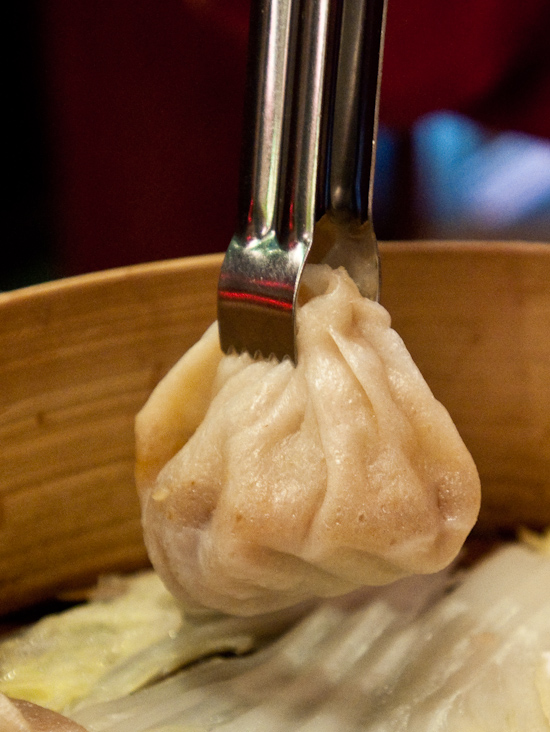 We also ordered sauteed water spinach with garlic. (The water spinach was fresh and delicious, but the garlic was a little too raw - I like it cooked a little more. We ended up eating some of the garlic as an accompaniment to the xiao long bao)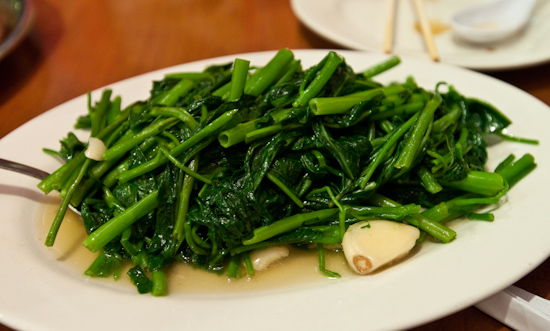 And tried the Shanghai Fried Flat Noodles (which we didn't like).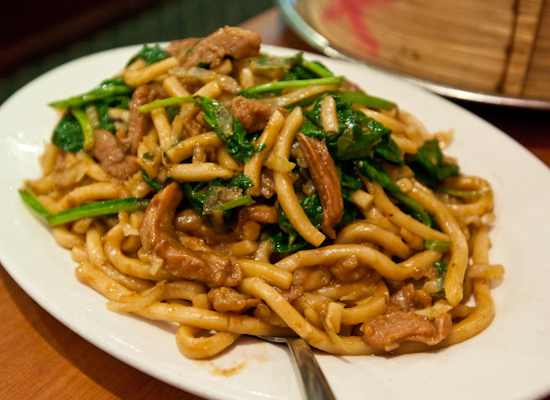 There are a lot of places to eat in Chinatown, so don't get fooled into going to the other restaurants named Shanghai this or Joe's that. This is what Pell St. looks like from the east (from Bowery) and what the storefront looks like.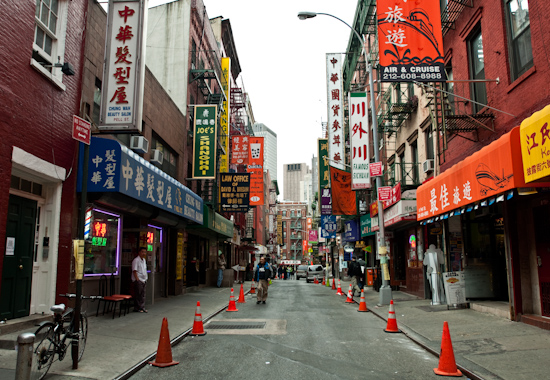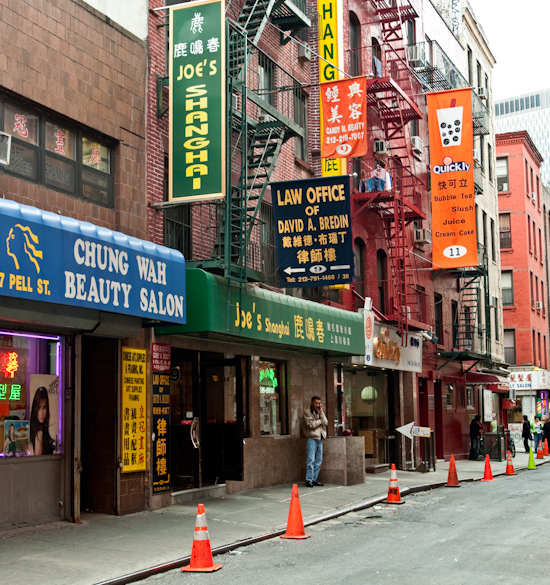 Dinner… will be a separate post.