AUTHORS
CATEGORIES
ARCHIVE
ACTIONS
What I Ate: September 27, 2010
Posted 29 September, 2010 at 5:14pm by Michael Chu
Lunch: Leftover egg sandwich and hash browns from Urban. I heated both in a convection toaster oven on a sheet of parchment paper for 12 minutes at 350°F and it worked remarkably well. The cheese melted (causing the egg to slide off a little), toast was toasted again, and egg was hot but still had a flowing yolk.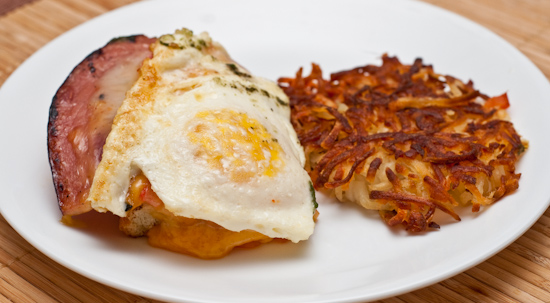 Dinner: By request of Papa to see what the minimum time for cooking beef short ribs sous vide, I cooked a couple pieces at 55°C for 3 hours. The result was very tender and flavorful, but the salt doesn't seem to penetrate very far and none of the excessive connective tissue was broken down so there were stringy and chewy bits. Still, if one is not willing to wait a day for sous vide short ribs, it's possible to prepare it in about 3 hours, but I would probably recommend waiting 24 hours. I've got another bag of short ribs in the water bath at 57°C that will have cooked for 26 hours by the time we eat it, so stay tuned to find out if the second bag is better in texture.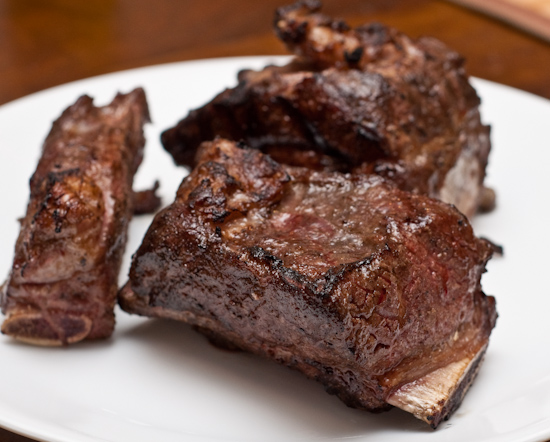 We also ate some of the leftover grilled and roasted vegetables from the previous night.