AUTHORS
CATEGORIES
ARCHIVE
ACTIONS
What I Ate: June 26, 2010 (Natural Epicurean, Alamo Drafthouse)
Posted 27 June, 2010 at 9:35pm by Michael Chu
Lunch: I went to the Natural Epicurean Culinary School's open house event in the late morning and tasted a few of their creations and learned a little more about the school. It's a culinary school for what I would call "alternative culinary arts" which includes raw and living foods, macrobiotics, allergen specific diets (gluten free or sugar free), and the mixing of spirituality and food preparation. In short, not a topic that interests me, but a lot of people are into this type of cooking, so check out Natural Epicurean if you're in Austin and are interested in any of those topics.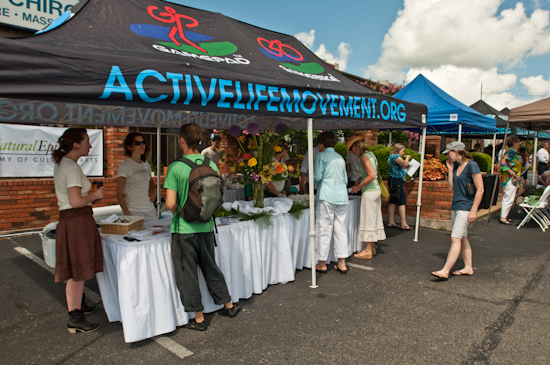 Quinoa Salad with Cranberries & Toasted Pecans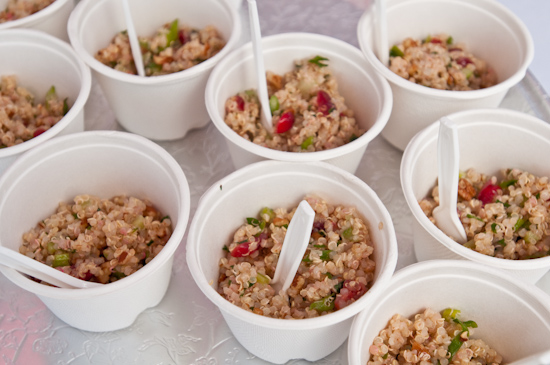 Mango Gazpacho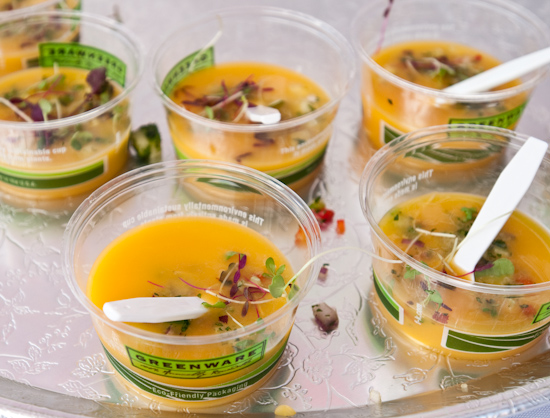 NadaMoo! Dairy Free Natural Maple Pecan"Ice Cream" (I'm pretty sure they can't legally call it ice cream, yet their fliers say ice cream… but the packaging says "Non-Dairy Frozen Dessert" as it should…)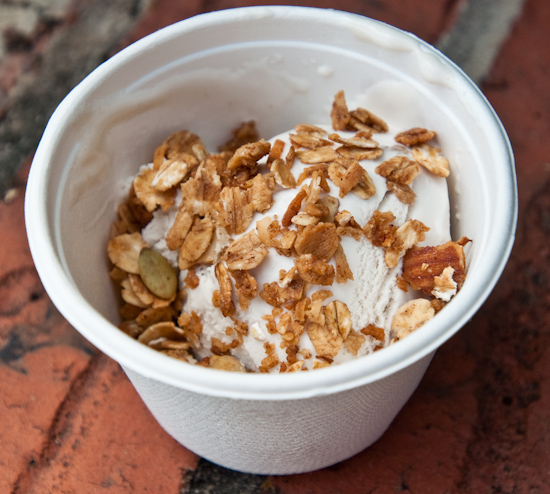 Afterward, I went to see Toy Story 3 at the Alamo Drafthouse where I ate The Fantastic Breakfast Burrito (A one pound burrito that's available all day! We take a 12" tortilla and fill it with fresh eggs, chorizo, refried black beans, caramelized onion, and potato topped with green chile sauce, cheddar, cotija and fresh chimichurri. Served with fruit.) during the movie. Toy Story 3 was really good (I teared up twice) and the burrito was okay. Of course, since it was eaten in the dark during the movie and the empty plate taken away before the end credits… no picture.
Dinner: Tina made kale soup for dinner. We ran out of canned beans and there wasn't the time to use dried, so she added some corn kernels to the soup which worked pretty well (but the liquid was runnier than usual - I didn't mind though). We ate it with fresh baked cornbread.