AUTHORS
CATEGORIES
ARCHIVE
ACTIONS
What I Ate: June 24, 2010 (Cousin Leroy's Sauces)
Posted 25 June, 2010 at 9:30pm by Michael Chu
Lunch: We tried a new (to us) instant noodle from Nong Shim labeled HooRooRook with the subtitle of "Who Looks? Who Looks? So Good, Slurping is Allowed! Premium Korean Noodle Soup". Unfortunately, Tina forgot one of the sauce packets, so we're not sure what the final taste would have been, but we liked the texture of the thin wheat and potato noodles as well as the mild soup. Tina cooked some finely sliced zucchini to go along with the noodle soup.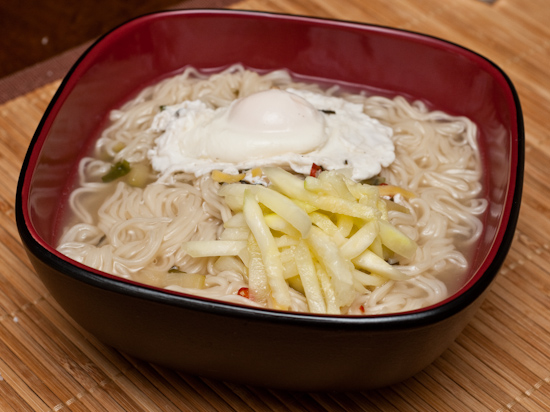 Dinner: We headed over to Gibson Bar for a tasting of Cousin Leroy's sauces and to celebrate the launch of his product line. At the last time I was at Gibson and The Trailer to taste their food, I had Cousin Leroy's Mustard Mop and thought it was an outstanding spicy and mustardy sauce. Tonight was no exception - it's still a great sauce and probably the best of the entire bunch he has to offer. His other sauces are quite good, including three well balanced tomato sauces - pasta sauce, garlic marinara sauce, and lasagna sauce - which we tasted with meatballs. (The garlic marinara was my favorite.) His barbecue sauces are nice and smokey and Tina appreciated that they weren't very sweet as many BBQ sauces are.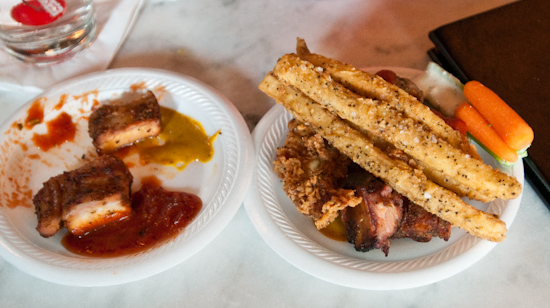 He also makes a very smooth tasting blue cheese dressing.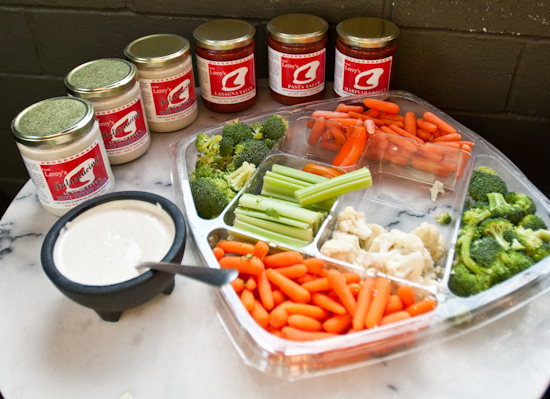 For dinner, Tina and I shared a Trailer Burger (a bacon cheeseburger served on a Round Rock doughnut instead of a bun).