AUTHORS
CATEGORIES
ARCHIVE
ACTIONS
What I Ate: May 9, 2010
Posted 9 May, 2010 at 9:09pm by Michael Chu
Dinner: I prepared a three course dinner tonight. I started with a root vegetable salad - carrots and two kinds of beets cooked sous vide at 84°C (183¯F) with arugula. I prepared a dressing of mayonnaise, sesame oil, and lime juice to go with the salad.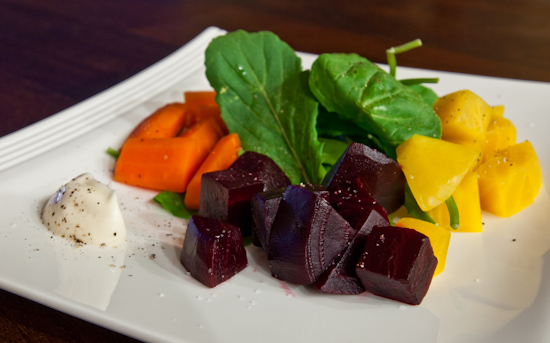 For the second course, I prepared fettuccine with sweet peas and morels in a butter, garlic, and shallot sauce.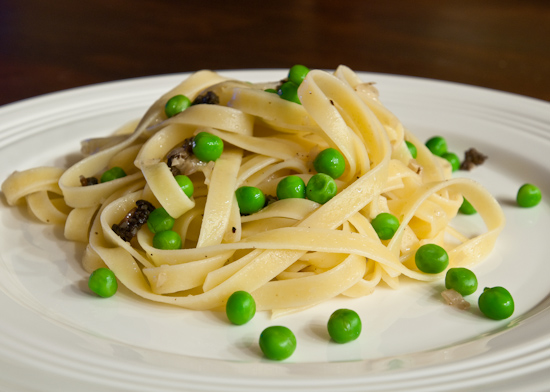 For the main course, I served medium-rare USDA prime rib eye steak (seasoned with salt, black pepper, and cayenne) on a bed of mashed garnet yams.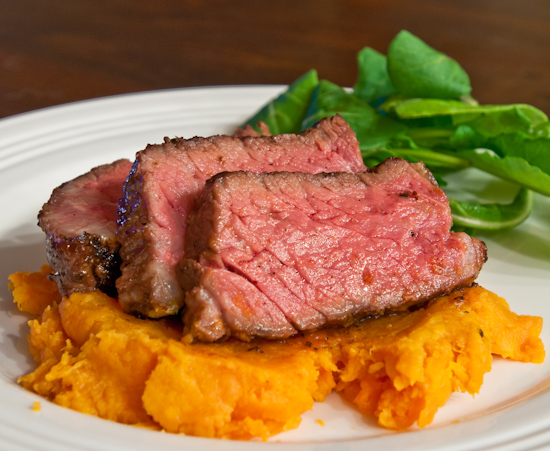 Lunch: I had leftover Chinese food from Asia Cafe - yang chow fried rice, sauteed water spinach, and cumin beef.