AUTHORS
CATEGORIES
ARCHIVE
ACTIONS
What I Ate: May 6, 2010 (BJ's Brewhouse)
Posted 6 May, 2010 at 9:36pm by Michael Chu
Dinner: While walking the dog, we ended up talking to several neighbors for a while, so we didn't get to go out to grab food until after 10pm. I had planned on going to Red Robin since I thought they were open until 11pm, but I was wrong (they close at 10pm except on Fridays and Saturdays when they open to 11pm). We went next door to BJ's Brewhouse since their kitchen was still open (until 11pm).
We started with a Fresh Basil with Italian Sausage Flatbread Appetizer Pizza which we liked a lot for it's crispiness and flavorful toppings.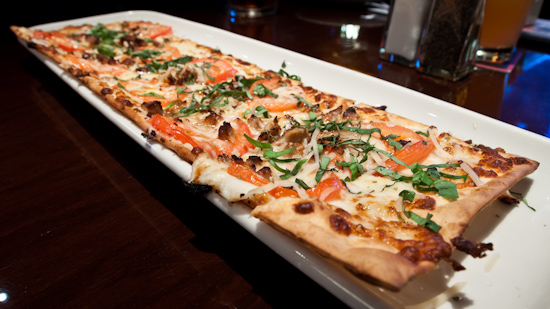 We liked it enough that we ordered a Grilled Chicken Pesto Flatbread Appetizer Pizza as well.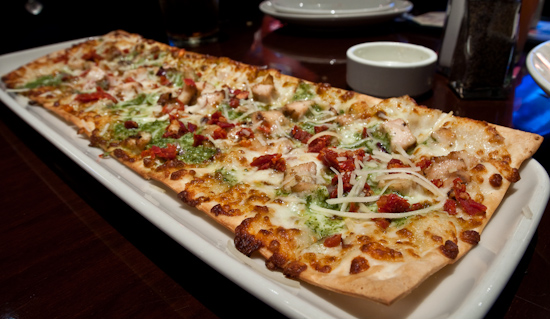 We also had Crispy Calamari which is a new item for BJ's. The calamari rings were super soft and tender while the tentacles were a little chewier. I liked both textures and being able to pick between the two. The breading was flavorful, but Tina commented how she would have preferred it to be crispier (especially on the soft rings). Overall, I was surprised by the quality of the rings given the restaurant we were in.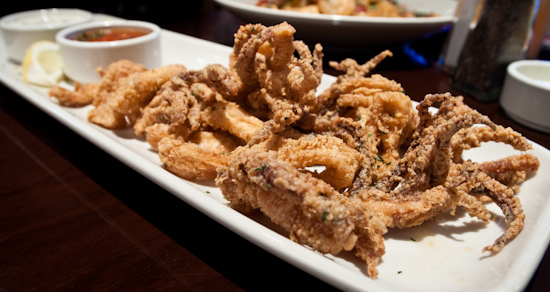 We tried their New Orleans Jambalaya which proved to be too spicy for Tina, but I thought it had the right amount of heat and flavor. Unfortunately, the shrimp was undercooked (still translucent), but since I planned on taking much of the dish home and reheating for lunch, I just avoided the shrimp while eating tonight. They'll get cooked tomorrow.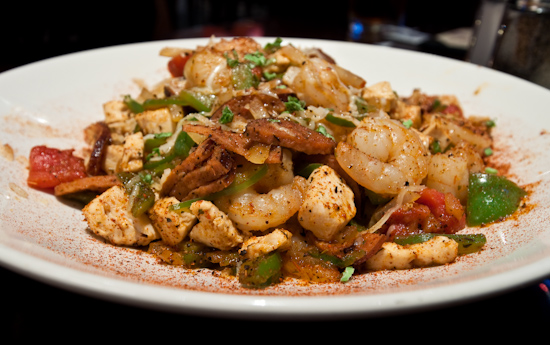 We also split a side house salad.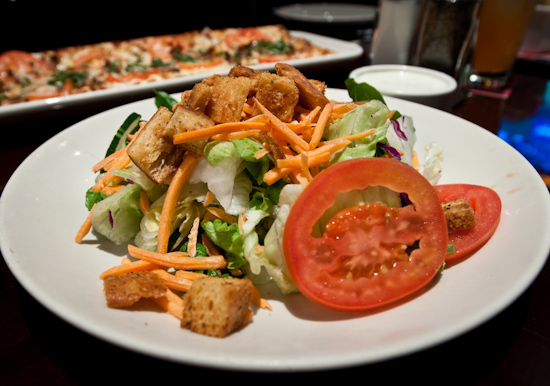 Lunch: Tina and I tried an instant noodle packet that we've never tried before. This one was made by Paldo and labeled with "Korean Noodle" and "Seafood Flavor". In comparison to the Nong Shin Ramyun packets, these aren't even close to the flavor (neither the noodles or the soup).