AUTHORS
CATEGORIES
ARCHIVE
ACTIONS
What I Ate: May 29, 2010 (Rudy's BBQ)
Posted 31 May, 2010 at 12:23am by Michael Chu
Lunch: We ate a quick lunch of leftover pizza from BJ's Brewhouse to make sure we had enough time to prepare Hairy to meet some potential adopters.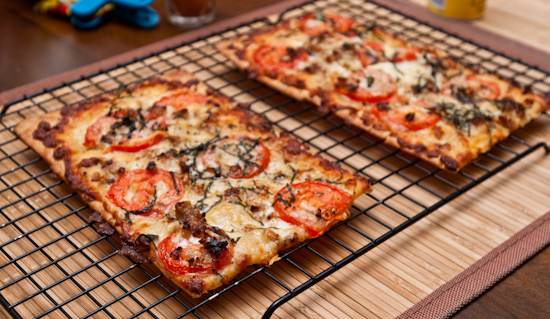 Dinner: To celebrate Tina's birthday, we went to dinner and a movie. Dinner was at Rudy's BBQ where they assemble your order in layers into a crate.
On the top layer, we had a stack of white bread and a small coleslaw.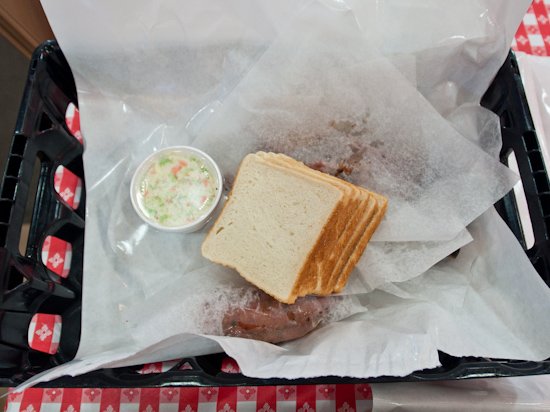 Removing the bread and the cole slaw reveals one jalapeno sausage and 1/2 pound of smoked moist brisket.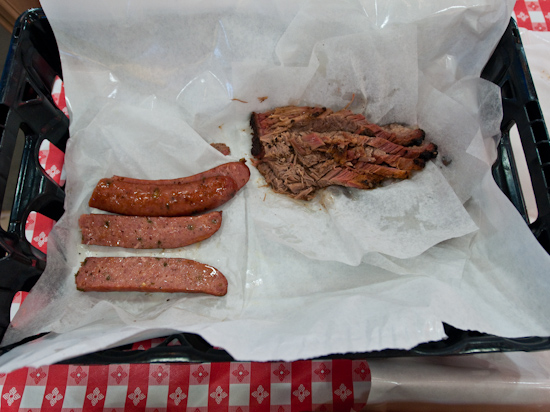 Pushing that aside, uncovers the 1/2 pound of St. Louis spare ribs.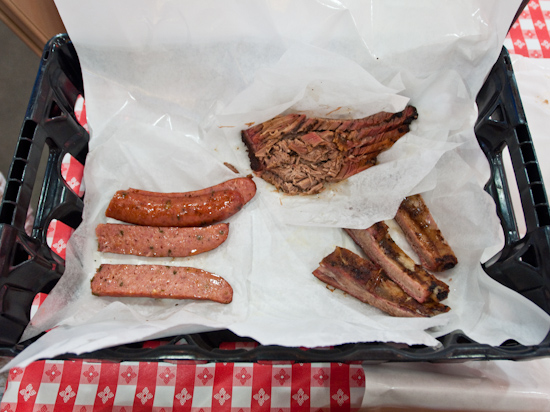 If you go to Rudy's this is what I recommend you order. (As well as trying their creamed corn which is too sweet for our taste.)