AUTHORS
CATEGORIES
ARCHIVE
ACTIONS
What I Ate: May 28, 2010 (BJ's Brewhouse)
Posted 29 May, 2010 at 11:35pm by Michael Chu
Lunch: We boiled the corned beef brisket for one minute to reduce its saltiness a bit - this worked perfectly.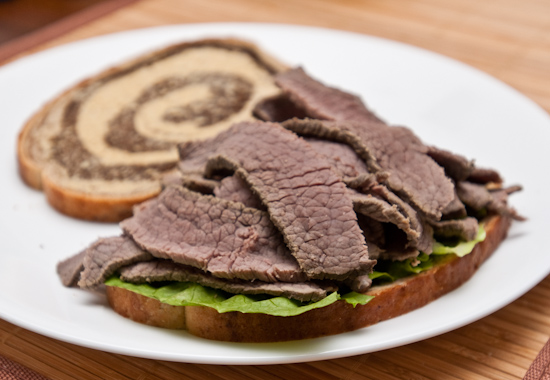 Dinner: We went to BJ's Brewhouse to have the other couple appetizer flatbread pizzas that they have.
Ahi Poke Chopped sashimi-grade ahi and green and yellow onions are marinated in our signature poke sauce. Topped with diced avocados and served with crispy wonton chips. This was pretty good at the beginning but I don't think the later pieces of tuna had enough poke sauce on them. Also, too many won ton chips - but they were flavorful with and without the ahi poke.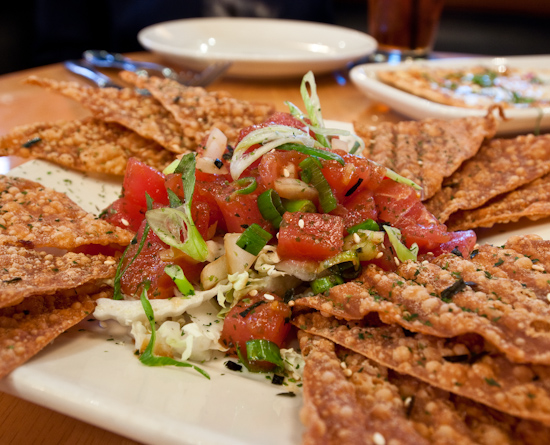 Margherita Fresca Flatbread Appetizer Pizza A classic Italian recipe with fresh mozzarella cheese and sweet tomato sauce. Garnished with fresh basil and Parmesan cheese. A tad sweet due to the tomato sauce.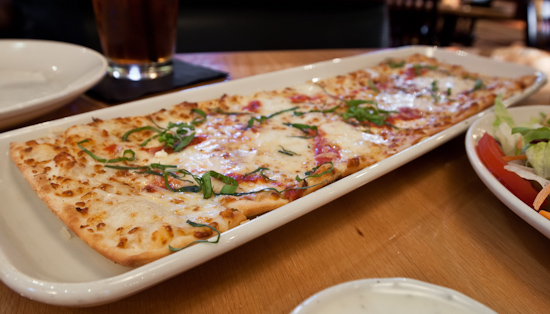 California Club Flatbread Appetizer Pizza (Grilled chicken with Applewood smoked bacon, tomatoes and mozzarella cheese. Drizzles with roasted garlic aioli and topped with diced avocado.). A little too salty for our taste. Chicken felt a bit dry. I think we preferred the Fresh Basil with Italian Sausage pizza the best (so we ordered one to go for tomorrow's lunch).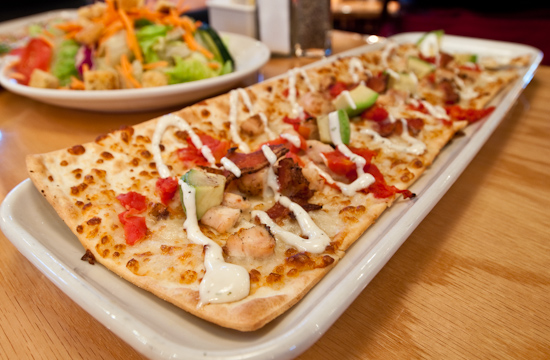 We also shared a soup and salad combo. We had their Hearty Minestrone and House Salad with Ranch dressing. I am not a fan of their Ranch - it's a bit too pungent for my taste. The minestrone was very thick and hearty - almost the consistency of a thick chili.