AUTHORS
CATEGORIES
ARCHIVE
ACTIONS
What I Ate: May 10, 2010 (Applebee's)
Posted 10 May, 2010 at 9:18pm by Michael Chu
Dinner: The last time I ate at an Applebee's was in August of 2007. I've never really enjoyed their food, but sometimes the choices for dinner are so slim that it can't be helped. Working late, I lost track of time and by the time we left the house, it was nearly 10pm. Not much was open and Applebee's was one the few places still serving food (they open until 2am on weekdays). After 9pm, they have half off most appetizers, so we got a few appetizers for dinner.
Buffalo Chicken Wings. dry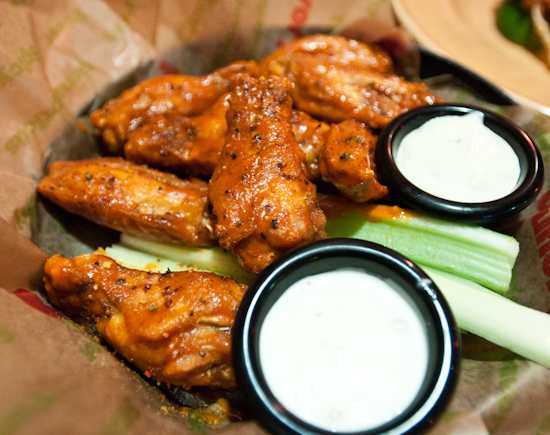 Wonton Tacos. a bit too sweet and too salty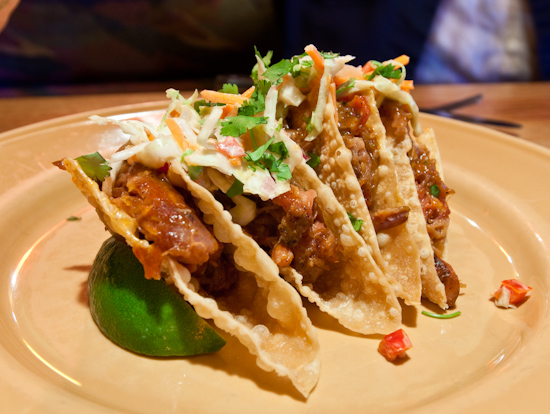 Queso Blanco with Chili. Addictive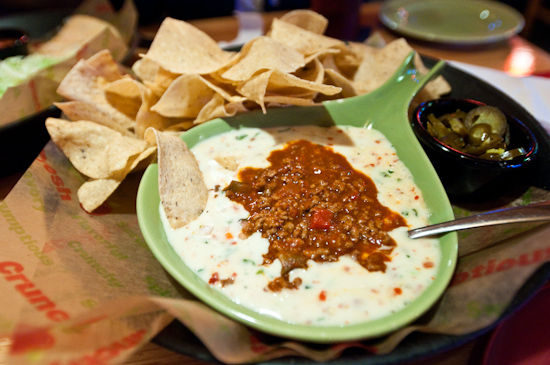 Chicken Quesadilla Grande. I didn't try it. Tina had one slice and we took the rest home for later.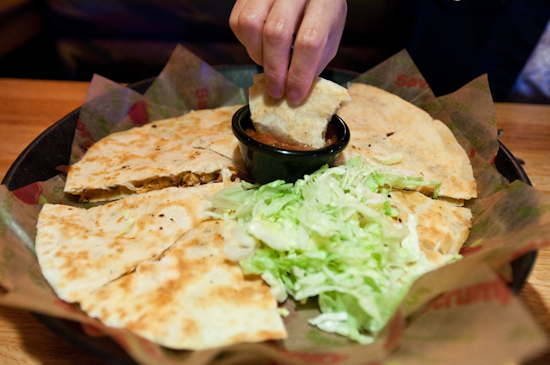 Lunch: I had some leftovers - primary steak.