AUTHORS
CATEGORIES
ARCHIVE
ACTIONS
What I Ate: April 30, 2010 (Sous Vide Veal Rib Chops)
Posted 30 April, 2010 at 8:24pm by Michael Chu
Dinner: I seasoned two veal rib chops with garlic powder, dried rosemary, and salt and vacuum sealed them into a bag and cooked it sous vide for 4 hours at 55°C.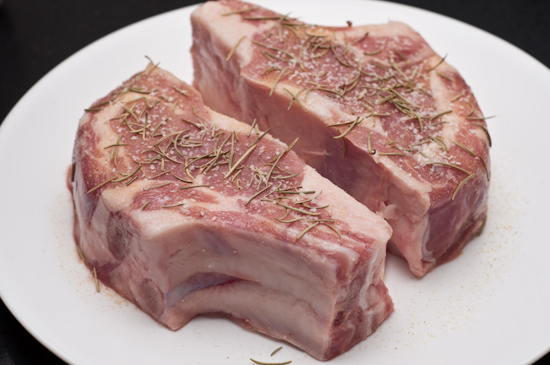 I then seared the chops and served with grilled broccoli, grillled shiitake mushrooms, and mashed potatoes.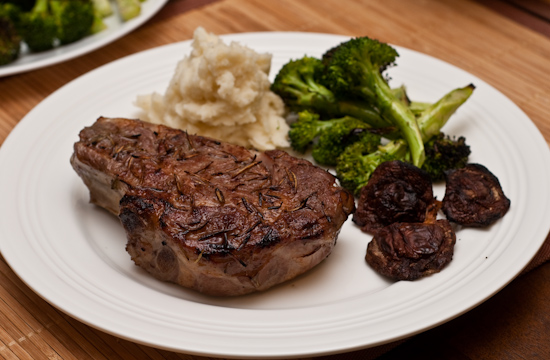 Lunch: I ate the leftover turkey chili I made earlier in the week.