AUTHORS
CATEGORIES
ARCHIVE
ACTIONS
What I Ate: April 25, 2010 (Homemade Chili)
Posted 25 April, 2010 at 11:37pm by Michael Chu
Lunch: I cooked some chili con carne for lunch and photographed it for an upcoming recipe for Cooking For Engineers.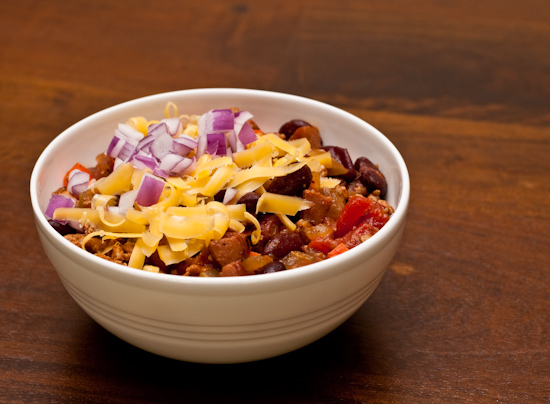 We went over to a Chocolate and Cheese party held by our friends Jennie and John for Mouse the Dog's (their beautiful Greater Swiss Mountain dog) retirement from competition. I brought chocolate peanut butter fudge.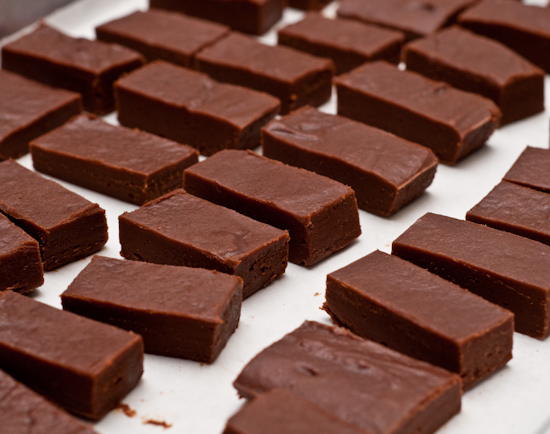 After the party, we headed over to The Long Center to watch Steve Martin (yes, THE Steve Martin) play the banjo with the amazing Bluegrass band, The Steep Canyon Rangers. It was one of the best shows I've ever seen - entertaining, energizing, and hilarious. The music was so good it was impossible not to tap your foot in time or applaud like mad after solos and songs. When they weren't playing, Steve acted at MC in his signature style and filled the time with stories and jokes that help you appreciate the music. Unlike the disappointing performance we saw with Lang Lang (which cost twice as much), Steve Martin played through the entire two hour show (except for two songs after the first forty minutes where he took a break). In fact, they handled the "break" quite well by having Steve sit out two songs and then he came in to play a solo song as the band too a breather. I made sure we had great seats only six rows from the stage. I couldn't take pictures during the performance, but here's the stage from my seat before the performance began.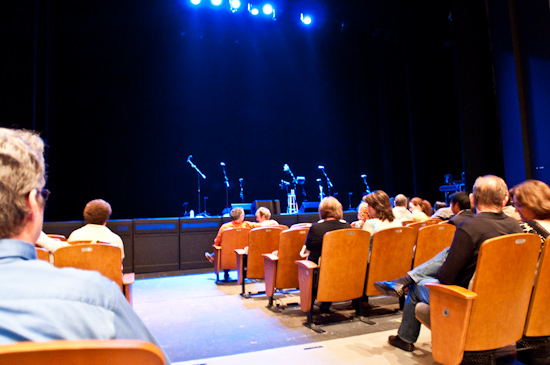 Dinner: I had leftover lamb chops with mashed potatoes and zucchini.