AUTHORS
CATEGORIES
ARCHIVE
ACTIONS
What I Ate: April 24, 2010 (Dai Due)
Posted 24 April, 2010 at 8:44pm by Michael Chu
Lunch: We took Hairy to the Sunset Valley Farmer's Market. I picked up a few food items from the Dai Due booth. We started with a shrimp po' boy which was very good. Often Gulf shrimp has a flavor (some would describe as iodine or bromine) which we strongly dislike, but in these shrimp it was relatively mild and actually worked to the benefit of the sandwich with the remoulade.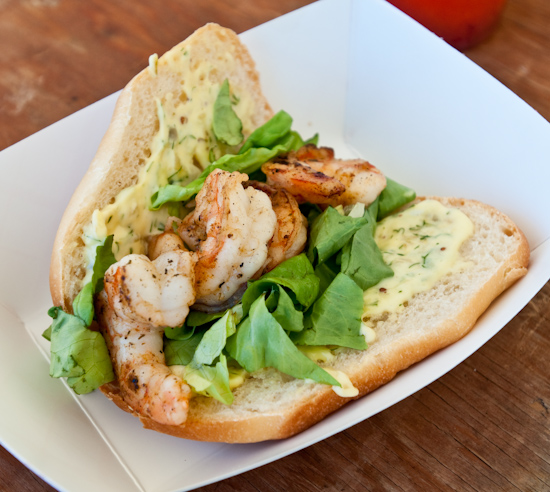 We also shared a cup of Duck, Sausage, and Oyster Gumbo (served over rice) which we thought was a bit mild in overall flavor. The oysters were excellent in the gumbo though.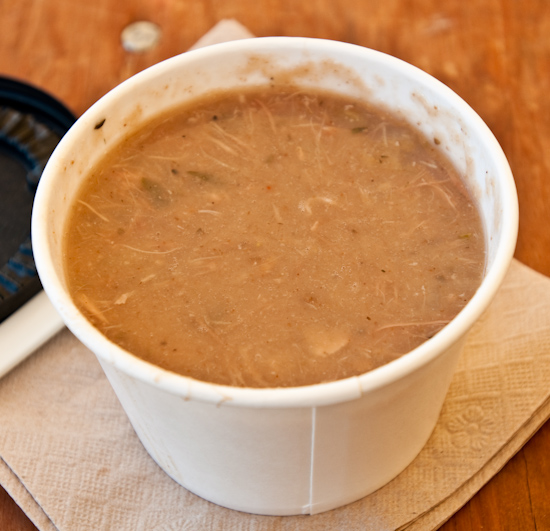 I also had a weisswurst with sauerkraut and Dai Due's Fireman's 4 Mustard.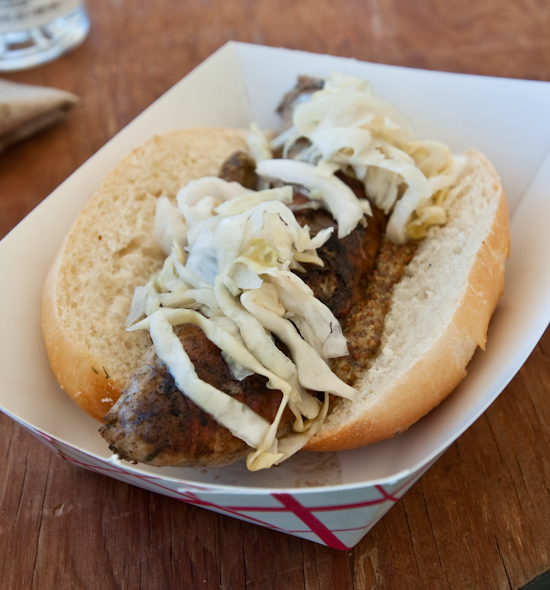 Dinner: I ate leftover dumplings before we went to see a performance of In The Heights at Bass Concert Hall.