AUTHORS
CATEGORIES
ARCHIVE
ACTIONS
Hairy Eats at Red Robin
Posted 18 April, 2010 at 11:49pm by Michael Chu
We had our first restaurant meal with Hairy on Sunday. Hairy got to have lunch at Red Robin in Northeast San Antonio.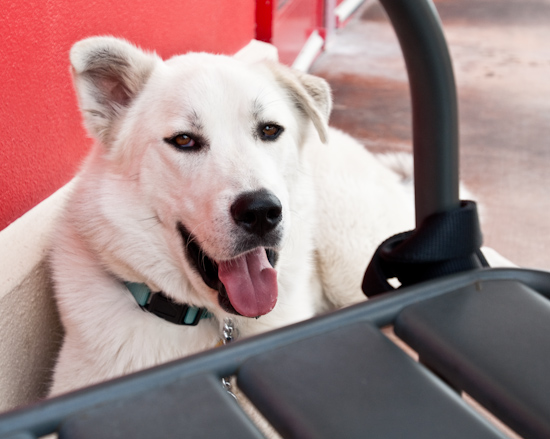 We ate our lunch first (as befits our status as pack leaders).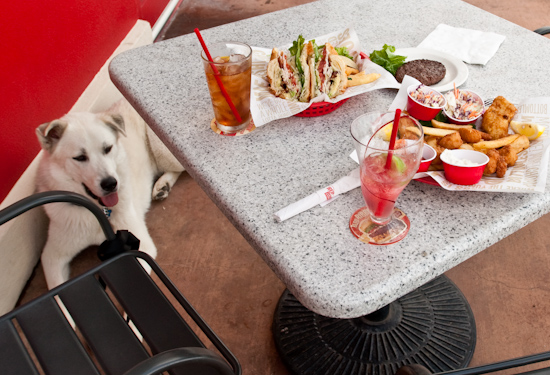 Hairy waits for our say so before he eats. Instilling discipline is important in providing any dog with healthy structure in their lives. A life without mental discipline can lead to behavioral issues.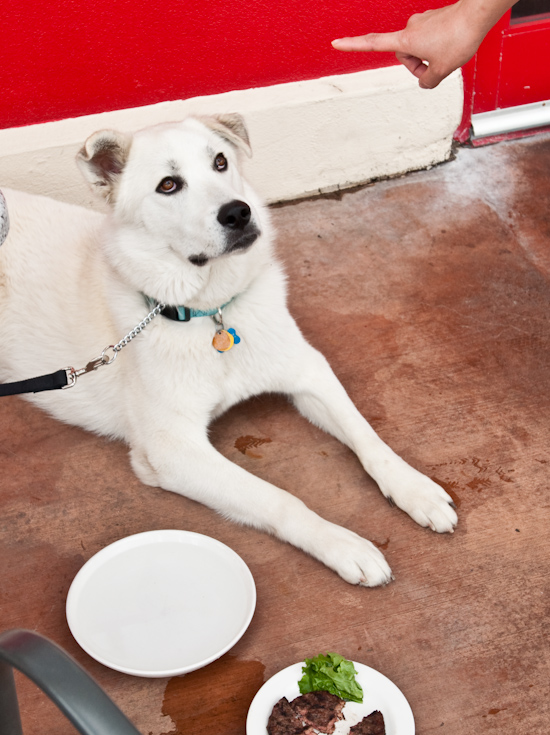 Hairy has his first restaurant meal - a Red Robin hamburger (patty).