AUTHORS
CATEGORIES
ARCHIVE
ACTIONS
What I Like: March 7, 2010 (Costco)
Posted 7 March, 2010 at 9:03pm by Michael Chu
Lots of quick and simple foods today as we adopt our new dog who we're calling Hairy: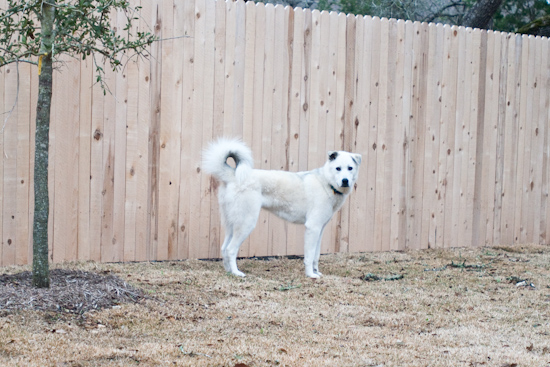 Breakfast: Before heading to the early morning church service (which we rarely do - we're late service people), I made egg sandwiches for us.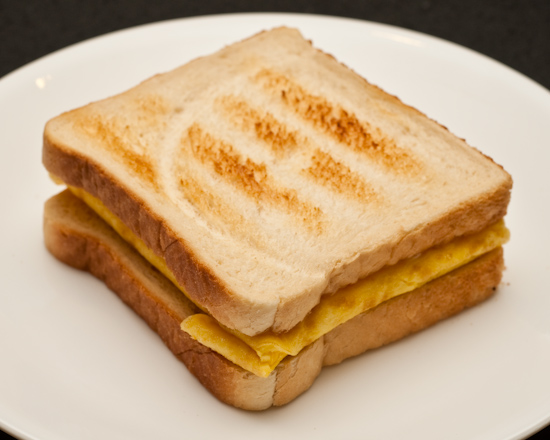 Lunch: After adopting Hairy from the animal shelter (where they had randomly named him Harry), we dropped him off to be groomed (figured he could use a wash after being in the shelter for a couple weeks) and used that time to go to Costco and get a pet mattress/bed. We had a quick lunch there where I had a Polish Sausage.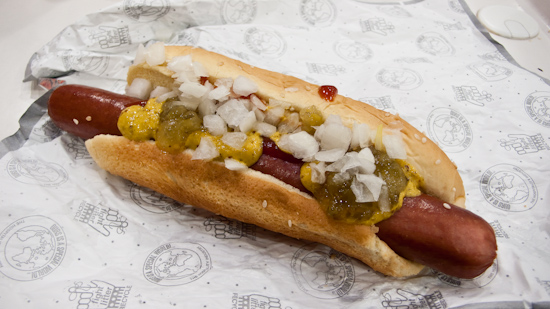 Dinner: Once everyone was settled down in our house, we heated some leftovers (half a burger from Red Robin, ribs and sausage from Rudy's BBQ) and steamed some broccoli in the microwave. Hairy was sleeping on the kitchen floor while we ate.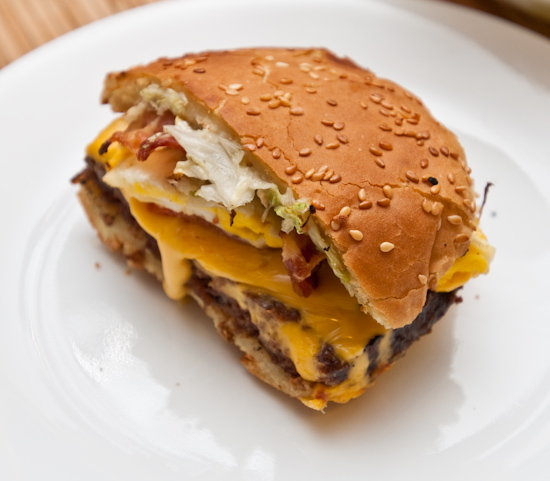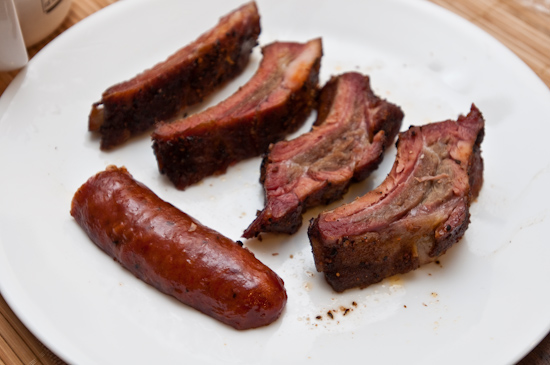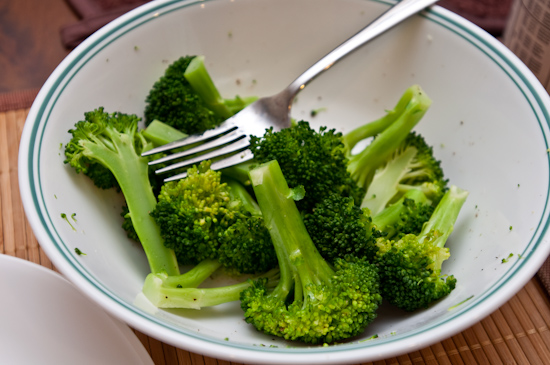 Hairy's sleeping on the office floor as I write this - completely off the mattress except for his hind legs. This photo is from thirty minutes ago when it still looks like he's trying to sleep on the mattress. We think he might prefer the floor over the foam - maybe the foam is too warm.