AUTHORS
CATEGORIES
ARCHIVE
ACTIONS
What I Ate: March 31, 2010 (Mighty Fine Burgers)
Posted 31 March, 2010 at 11:48pm by Michael Chu
Lunch: I cooked ten frozen fish sticks in the convection toaster oven after brushing them lightly with olive oil. I also whipped up a tartar sauce with mayonnaise, capers, paprika, and garlic powder.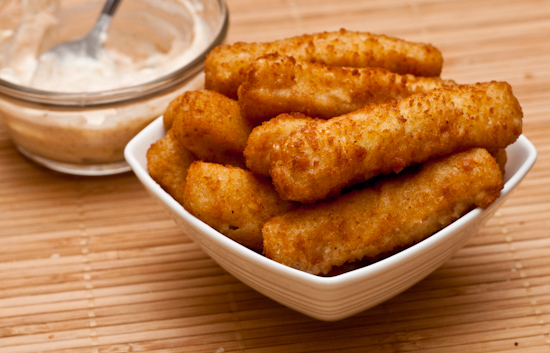 Dinner: We went to Mighty Fine Burgers for dinner to get ourselves a free Mango "Champagne" Shake to celebrate K&N Management (Mighty Fine's parent company) winning this year's Texas Award for Performance Excellent (TAPE). This award is given each year to a couple companies that have demonstrated excellence in customer service, business practices, leadership, and strategic vision. This is the first time a restaurant group has won the award. Mighty Fine will continue to give out these shakes between 5pm and 8pm through Friday, April 2, 2010.

I also had a Cheeseburger with Bacon, all the veggies, and ketchup and mayonnaise.