AUTHORS
CATEGORIES
ARCHIVE
ACTIONS
What I Ate: January 29, 2010 (Steak 'n Shake)
Posted 30 January, 2010 at 12:39am by Michael Chu
Lunch: We served smoked short ribs on noodles with some sauteed garlic and collard greens. I don't know if I'll smoke short ribs again - they come out quite dry and a bit chewy (although full of flavor).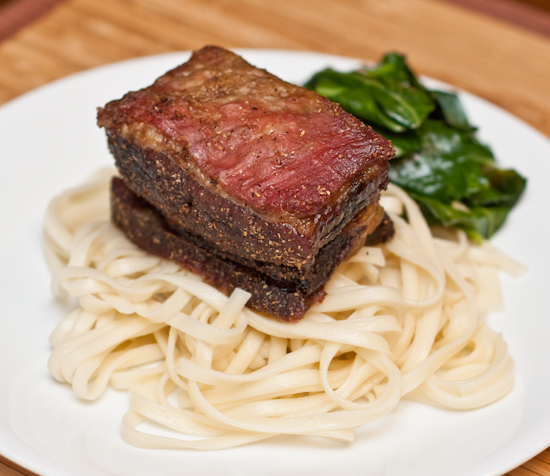 Dinner: We ate at Steak 'n Shake where I had a Portabello and Swiss Burger with Onion Rings.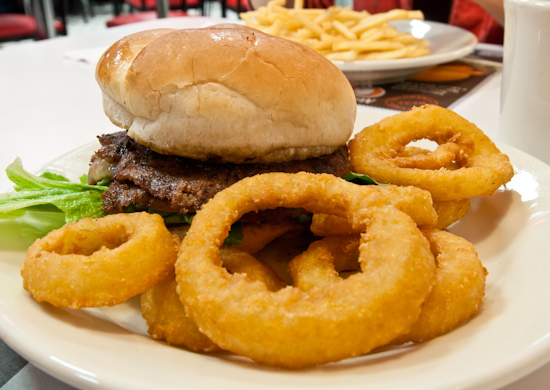 We also each had a serving of cole slaw. This is actually what my serving looked like - it's one of the uglier cole slaw presentations that I've seen.