AUTHORS
CATEGORIES
ARCHIVE
ACTIONS
What I Ate: December 25, 2009 (Christmas Dinner)
Posted 26 December, 2009 at 1:56am by Michael Chu
Dinner: Tina and I prepared a Christmas feast for… just the two of us. I decided to do a prime rib for Christmas dinner this year because I kept answering questions sent to me by other people trying to prepare a prime rib. It seemed like a good idea, but really for two people, you just end up with a lot of leftovers. I picked up a one rib roast (which I would normally call a steak, but humor me) last night and started preparing dinner after we went to see Sherlock Holmes at 4:30pm. I grilled the roast over high heat to get a nice char on the outside and then finished it off over low indirect heat.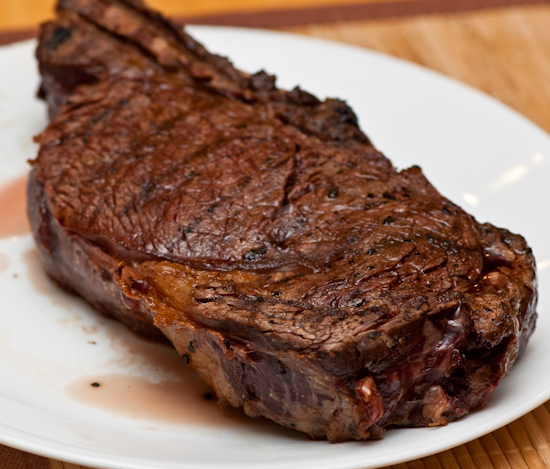 Yorkshire pudding.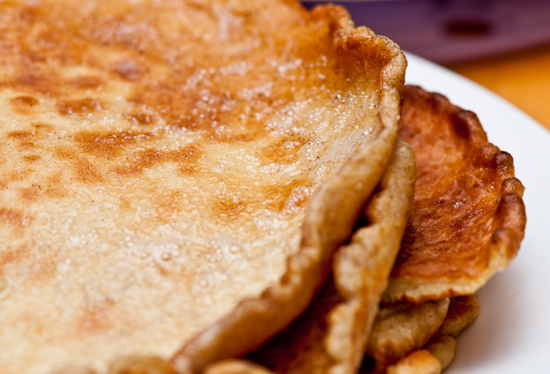 Lightly smoked some oyster mushrooms.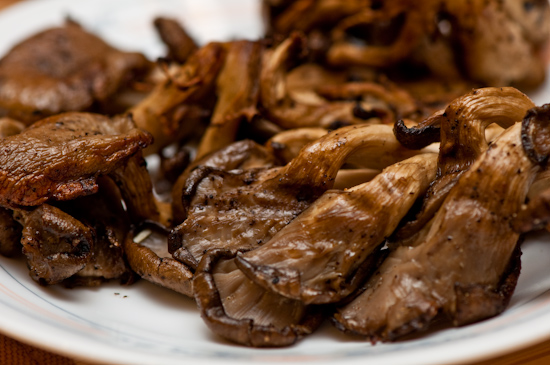 Vegetable skewers.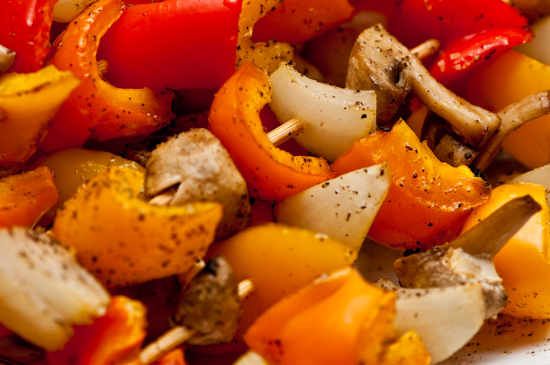 Sweet corn kernels with sage and tarragon.

Green bean casserole.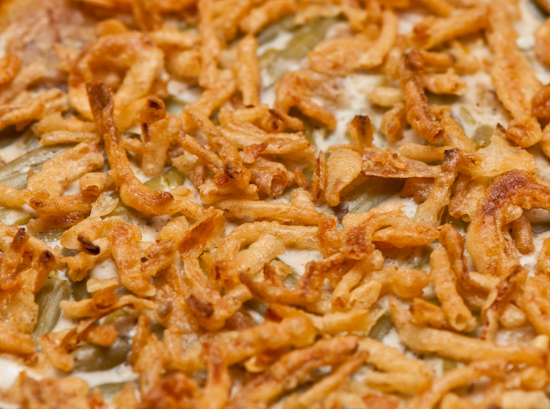 And sweet potatoes.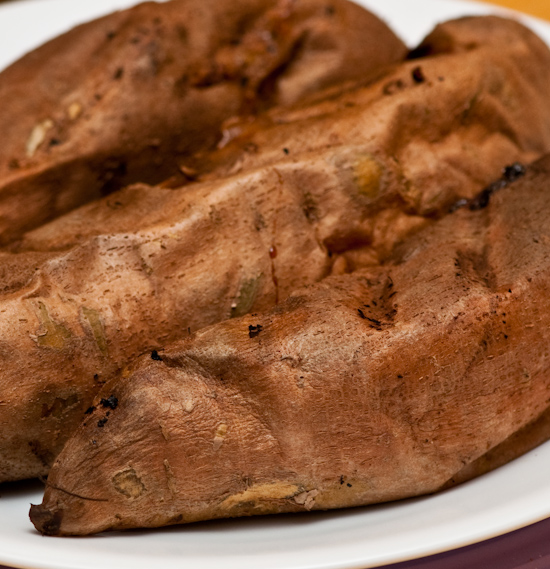 Here's my plate - note the perfect medium-rare from edge to edge on the prime rib.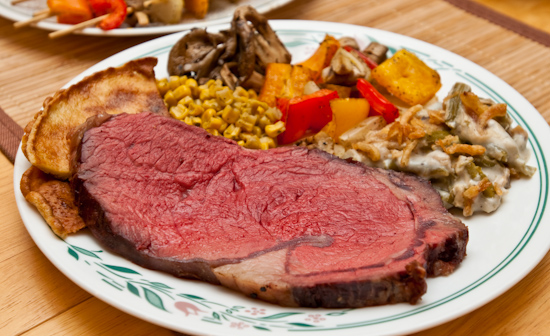 Here's the entire spread.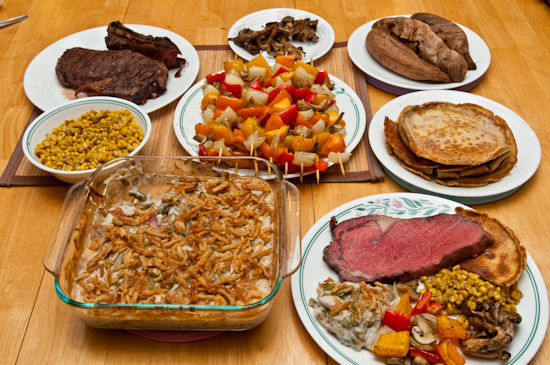 I had a couple glasses of EOS Cabernet Sauvignon 2002 with the meal.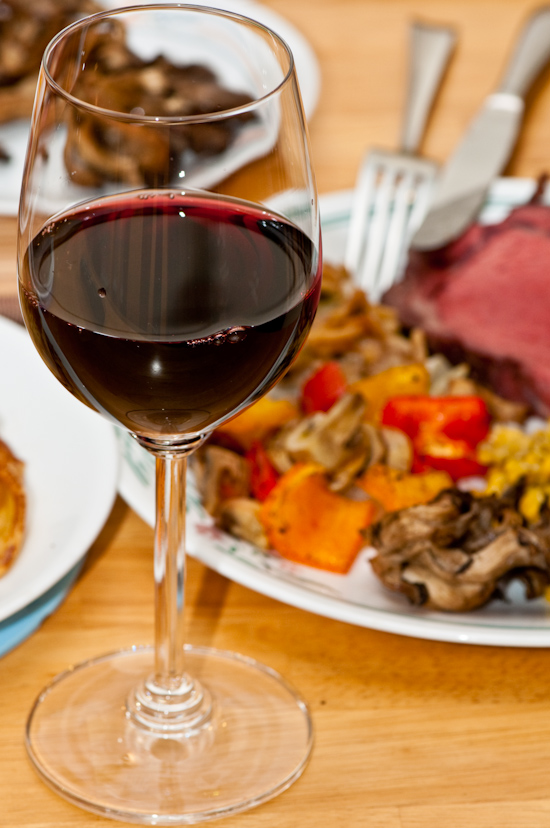 We stuffed ourselves… and have a meal or two worth of leftovers.
Lunch: We cooked some Nong Shim Seafood Ramyun with Napa cabbage and grilled chuck steak for lunch.