AUTHORS
CATEGORIES
ARCHIVE
ACTIONS
What I Ate: November 26, 2009 (First Thanksgiving in our new home)
Posted 26 November, 2009 at 10:41pm by Michael Chu
Dinner: In the afternoon, my father and I assembled my new grill which took a little bit longer than I expected which delayed dinner by a couple hours. I prepared lime marinated grilled chicken (but had to cut the marination time a bit short which really affected the flavor - it was a bit mild) as the main course instead of the traditional turkey because moving into our new house the same week as Thanksgiving just didn't give us enough time to prepare anything more elaborate. We only just received delivery of our refrigerator on Tuesday night, so it just didn't seem like we would be able to handle a turkey this year. Instead, I chopped up two whole organic chickens used the bones and trimmings for a chicken soup and the rest for the lime marinated grilled chicken.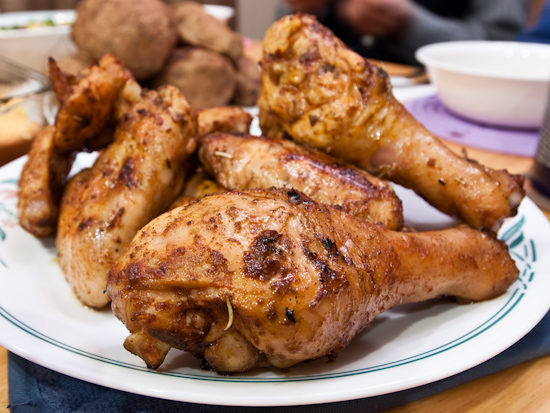 Tina's parents brought over some sweet potatoes, so I tossed them on the grill.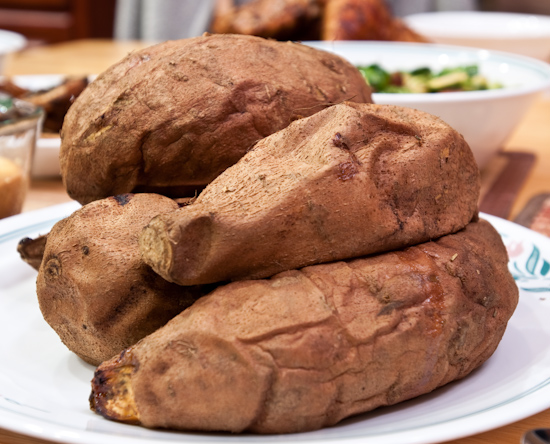 Tina baked a cornbread and also made the Brussels sprouts (which we bought on the stalk - I think they taste fresher that way) with bacon.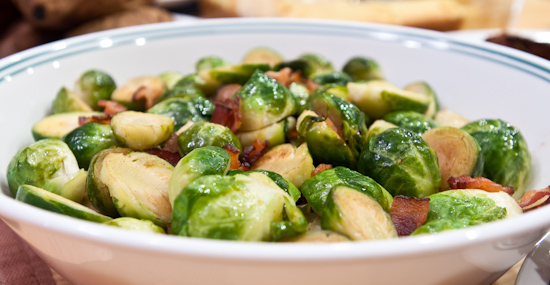 I also made red potatoes with rosemary and thyme (also on the grill).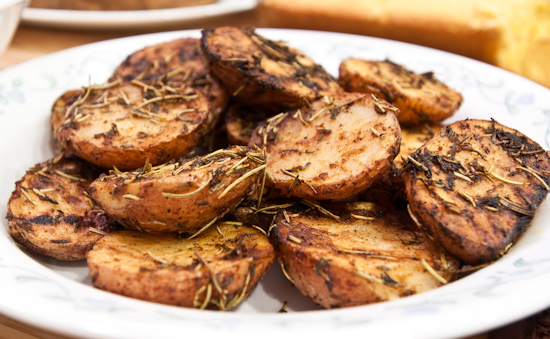 Here's the spread - nothing too elaborate, but it worked out pretty well for a kitchen being used in earnest for the very first time, my first time cooking on a brand new grill (that had just been assembled hours beforehand), and without many of my tools available to me (Tina unpacked as much as she was able to during the previous couple days which was the only way we could even manage to cook this much).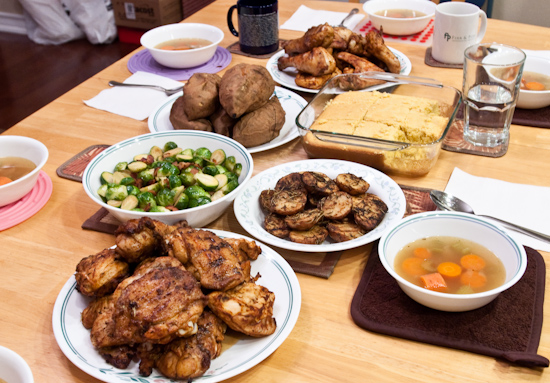 Lunch: My mom made a tuna fish salad and we all made sandwiches for lunch.