AUTHORS
CATEGORIES
ARCHIVE
ACTIONS
What I Ate: November 25, 2009
Posted 26 November, 2009 at 12:37am by Michael Chu
Lunch: We all (my parents, Tina and I) went over to Tina's parent's home for a delicious dumpling lunch (both steamed and pan-fried).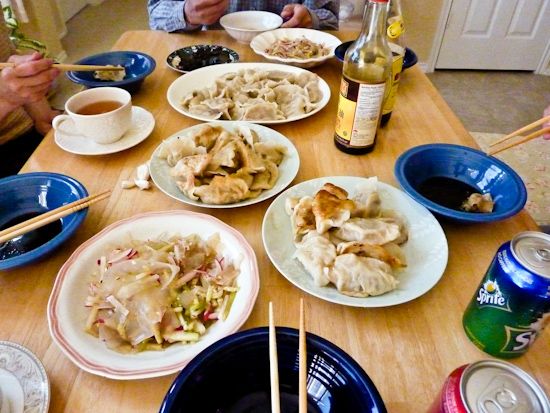 Dinner: I cooked our very first meal in the new house this evening - pasta (troffiette and orecchiette) with prosciutto and wilted spinach. To speed things up, I tried to cook the pasta at the same time (starting the orecchiette a bit early since it usually takes a tad longer to cook) but I started the orecchiette a little too early and it was done by the time the troffiette was approaching al dente. Overall, it wasn't too bad.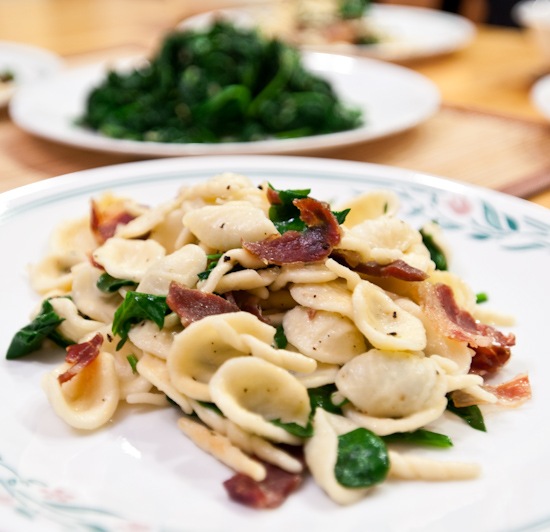 My father made a simple but comforting corn soup with canned corn, chicken broth, and egg.