AUTHORS
CATEGORIES
ARCHIVE
ACTIONS
What I Ate: November 20, 2009 (McDonald's, Which Wich)
Posted 21 November, 2009 at 2:03am by Michael Chu
Moved my computers from the old hoouse to the new, so I don't have internet access. Will post pictures when internet is up.
Lunch at McDonald's. Big Mac, Filet-o-Fish and five Chicken McNuggets.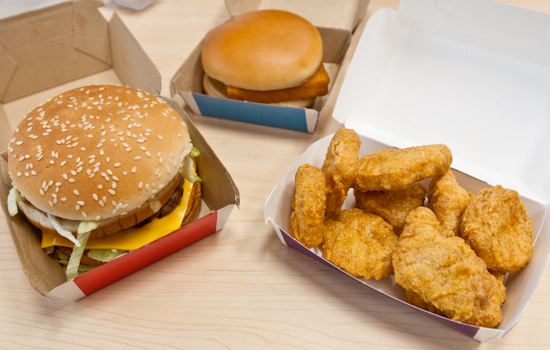 Dinner from Which Wich. Pastrami sandwich. Ate it in the new house. This was the first meal we ever ate in our new house. Interestingly enough, we think the meal we had the day we decided to build this house was Which Wich.