AUTHORS
CATEGORIES
ARCHIVE
ACTIONS
What I Ate: November 12, 2009 (South Congress Cafe)
Posted 12 November, 2009 at 10:53pm by Michael Chu
Lunch: After meeting with our general inspector we stopped in at Steak 'n Shake to try their hot dogs. Their hot dogs aren't as good as their burgers, but not too bad. They did look visually unappealing though. It's not really fair to compare the real thing at a low-cost chain restaurant to the picture on their menu, but it's fun to do so.
Chicago Style Steak Frank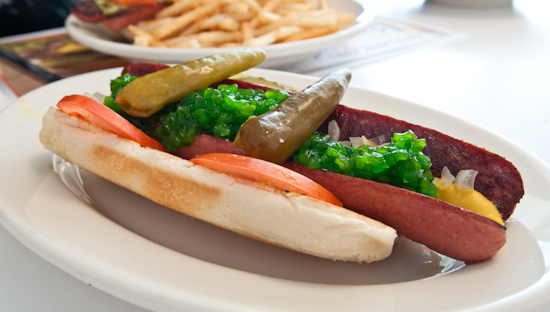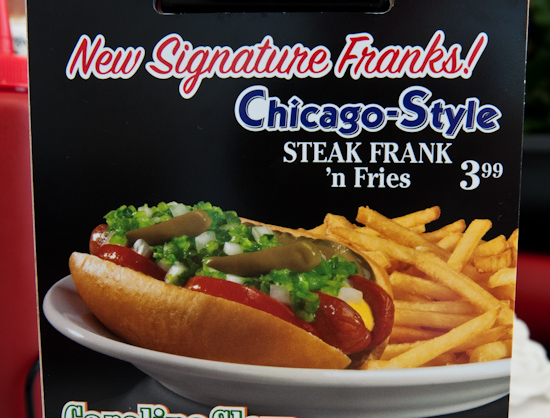 Guacamole Steak Frank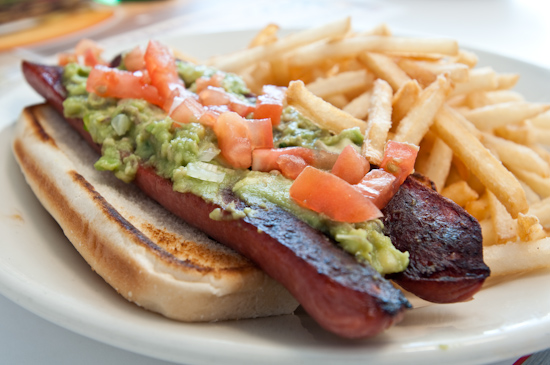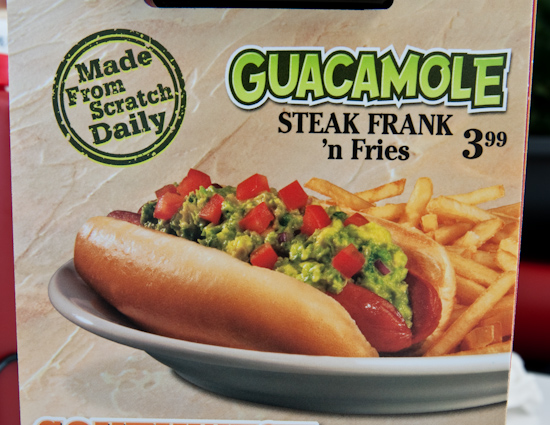 I had a salad with my hot dog, but it was a bit wilted.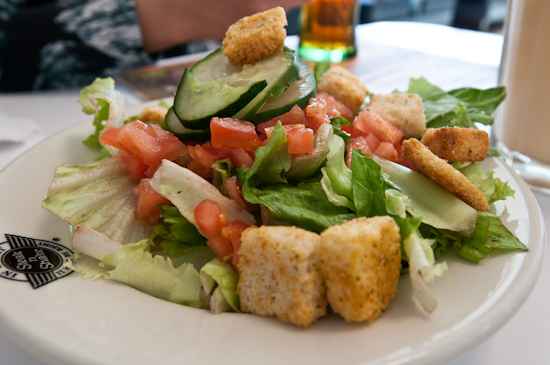 I also had an orange shake.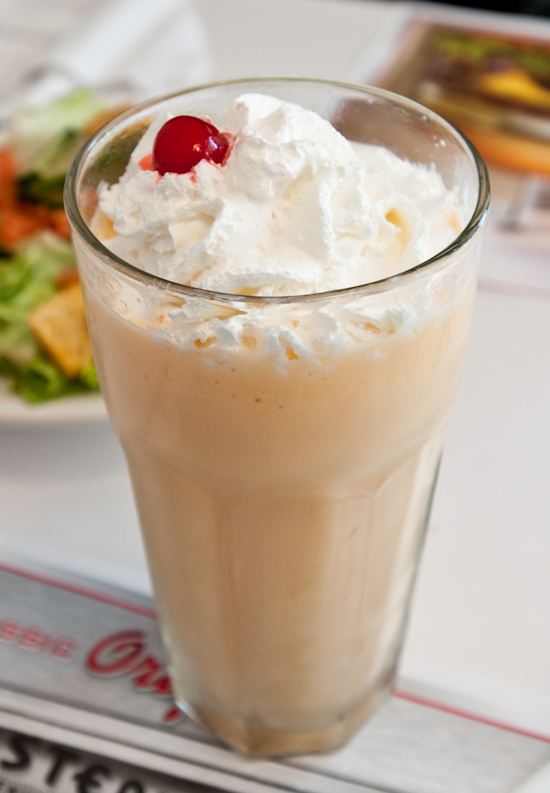 Dinner: We had dinner with our friends Gary and Mary at South Congress Cafe, and they did not disappoint. We started with a pozole they had on special. It was a bit spicier than we expected, but tasted pretty decent overall. A little salt and a tad more acidity would have made it great.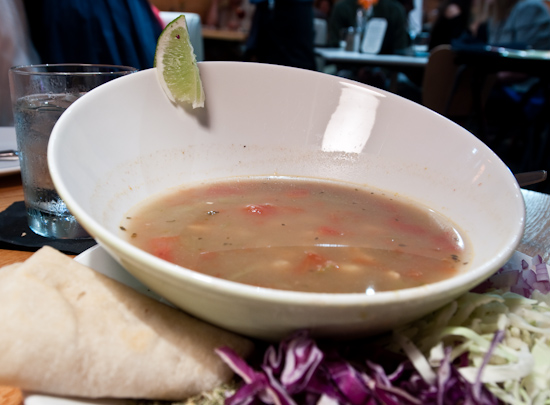 I had the Wild Mushroom Asparagus Risotto sautéed with shitake, oyster, black trumpet and portabella mushrooms finished with white wine, shaved parmesan cheese and a fragrant white truffle oil (which I had a little of and saved the rest for later and helped Tina with her course). The truffle flavor was well-balanced - not overpowering, but present enough to bolster the mushroom flavors. The rice had just the right amount of chewiness mixed with creaminess.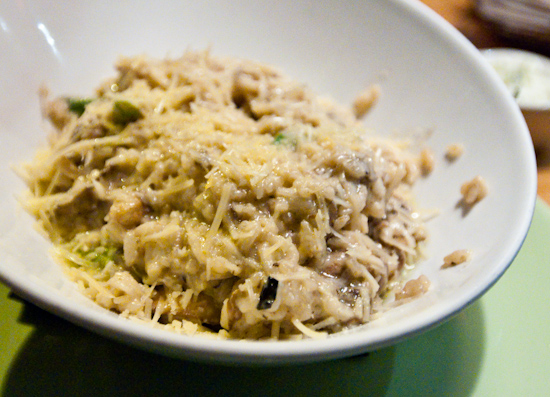 Tina had the Trout Almondine a pan-seared rainbow trout with lump crab meat, toasted almonds, and chipotle lime brown butter. seved with a duo of poblano and saffron rice and vegetables du jour.. This dish was delicious - the fish was perfectly cooked and devoid of any bones while the rice was excellently flavored and worked really well with the almonds and trout.