AUTHORS
CATEGORIES
ARCHIVE
ACTIONS
What I Ate: November 11, 2009 (Outback Steakhouse)
Posted 11 November, 2009 at 10:18pm by Michael Chu
Lunch: The last habanero sausage in the freezer was heated and served to me on a toasted bun. Then Tina sauteed some of the last of the summer squash.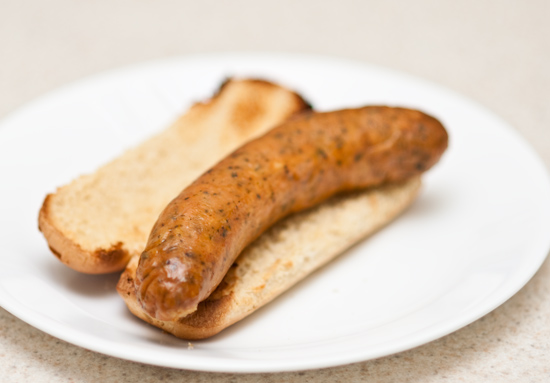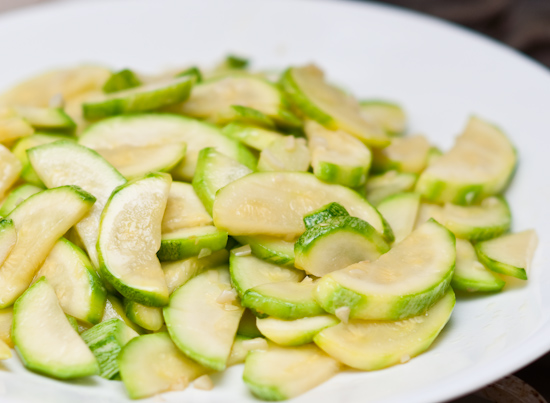 Dinner: We went down to the Outlet mall to try to exchange a defective pot and needed to eat dinner - Outback Steakhouse was on the other side of the parking lot, so we went there for dinner. I started with a cup of their baked potato soup.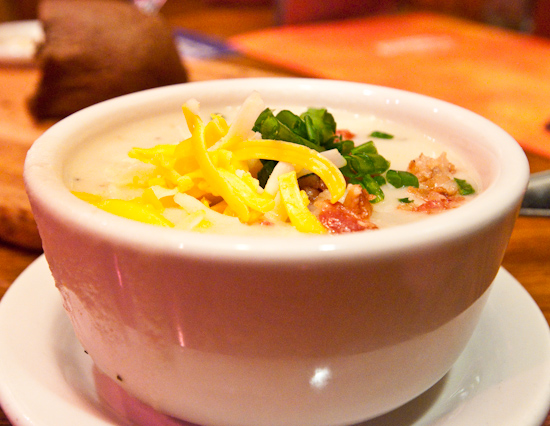 I then had the Queensland Salad (a chicken salad with bacon, eggs, cheese, and almonds).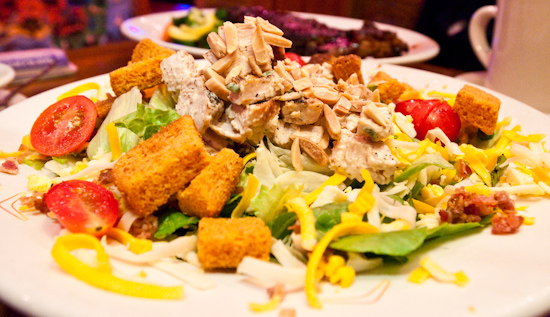 Tina had a full rack of Baby Back Ribs with vegetables instead of fries. The ribs were tender and juicy - falling off the bone, but it seemed like it was only half a rack to us (I counted 7 ribs - to me, a full rack should have at least 10 if not the full 12-13). We asked and they confirmed it was a full rack. The manager came by and said that was a full rack, but it did look a bit small so he offered to send out a bit more or to discount our bill. We thanked him and said it wasn't necessary, but after he offered again, we accepted the additional three ribs.