AUTHORS
CATEGORIES
ARCHIVE
ACTIONS
What I Ate: October 26, 2009 (Texas Roadhouse)
Posted 26 October, 2009 at 10:06pm by Michael Chu
Dinner: After a long work day and a fairly light lunch, Tina and I were starving. I wanted a steak and the last time we went to Texas Roadhouse the steak was fairly decent, so I suggested we go there again. I ordered a 16-oz. ribeye steak with a house salad and loaded baked potato. Tina ordered a full rack of ribs with green beans and sweet potato.
One of the nice things about Texas Roadhouse is that you can munch on peanuts while you wait for your food. Coincidentally, I had a craving for salted nuts the night before that had never been satisfied. (Well, it wasn't all that coincidental - I chose Texas Roadhouse partly because I knew I could get some peanuts.)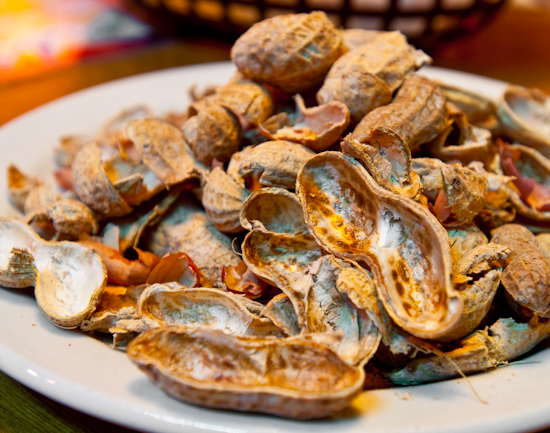 Side salad.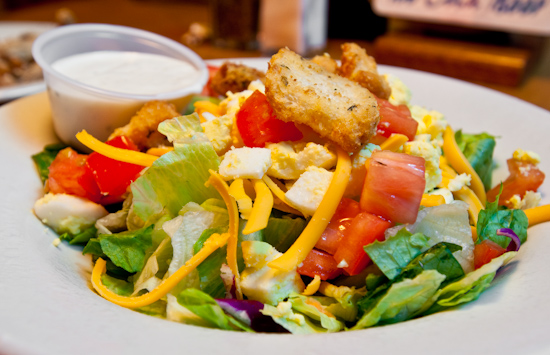 Steak with potato.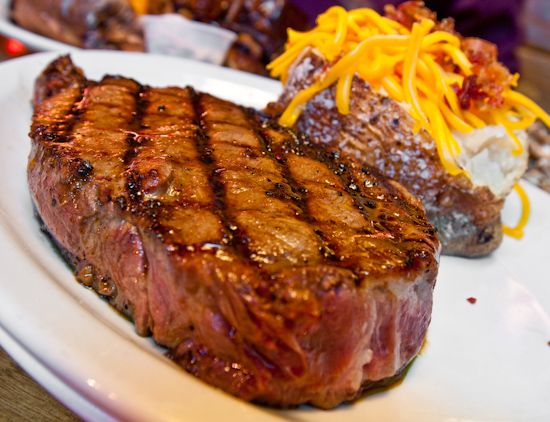 Lunch: We tried a new (to us) instant noodle for lunch. I think the brand is Jin Ramyon (made by Ottogi Ramyon). I prefer the Nong Shim Shin Ramyun but those are too spicy for Tina. Tina liked this one, so we'll try them again in the future. We added Chinese sausage (which altered the soup flavor a bit) and an egg.