AUTHORS
CATEGORIES
ARCHIVE
ACTIONS
What I Ate: September 5, 2009 (Cabela's, Cracker Barrel)
Posted 5 September, 2009 at 9:30pm by Michael Chu
Lunch: I took a full day training class at Cabela's in Buda, Texas, so I ate lunch from their cafe - venison bratwurst with sauerkraut.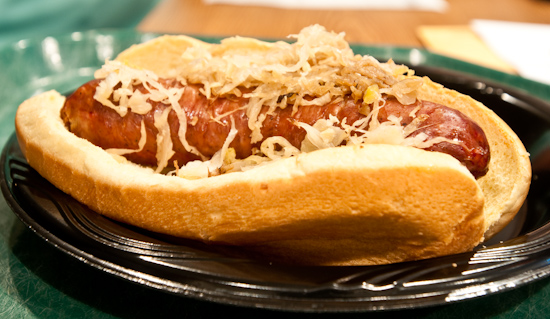 Dinner: Tina picked me up from Cabela's at around 8:30pm, so we headed across the parking lot to Cracker Barrel. I've only been to a Cracker Barrel once (I think it was in South Carolina) and I don't think Tina's been to one before. I ordered the lemon pepper grilled trout with corn, green beans, and hash brown casserole.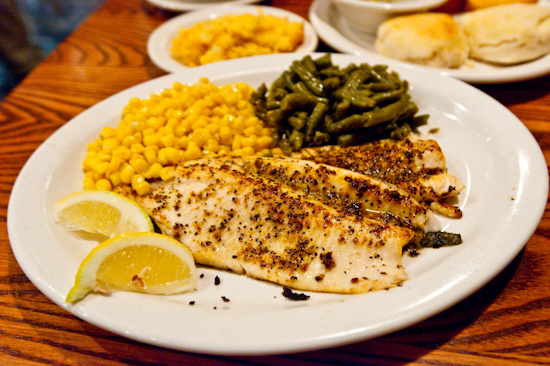 Our food was a tad bland (except the trout that had a large amount of lemon pepper on it, but unfortunately, was overcooked and tough). Tina had chicken and dumplings and after heavily salting and adding a lot of pepper, it was quite tasty.