AUTHORS
CATEGORIES
ARCHIVE
ACTIONS
What I Ate: September 24, 2009 (Texas Roadhouse)
Posted 24 September, 2009 at 8:57pm by Michael Chu
Lunch: Tina made a ground pork chili and we ate it with bread.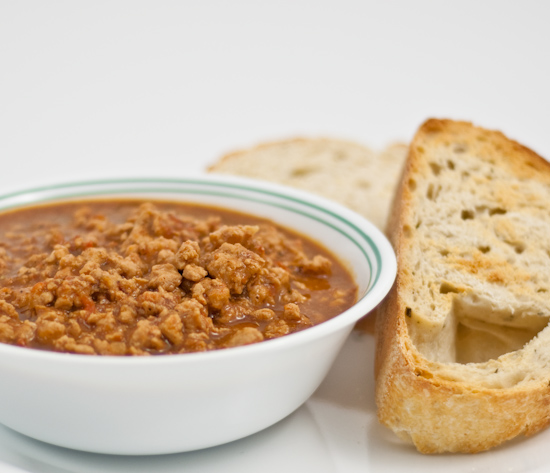 Dinner: After eating at Texas Roadhouse twice, I had people ask me why I didn't have a steak there since that's why people go to Texas Roadhouse. I hadn't known that was the reason to eat there, so I decided to go back and order a steak. I started with a house salad.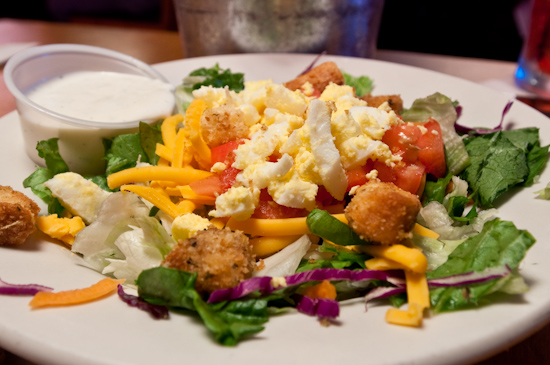 Then had the Ft. Worth Ribeye Steak (12 ounce) cooked medium rare. They did a really good job cooking the steak - more medium than medium rare in spots (hard to manage with a thin slice) but the spinalis dorsi was perfect - full flavored and tender. I haven't had a thin moderately priced restaurant steak cooked this well since… hmmm, now that I consider it, at this price point (~$15), I don't think I've ever had a steak done this well. Outback Steakhouse and Stuart Anderson's Black Angus have always overcooked my steaks or ended up making them tough and relatively flavorless.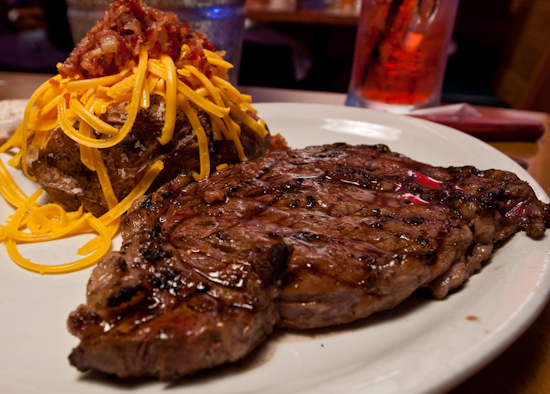 Something else I should mention is that the Cherry Limeades do not have free refills. I don't think I was properly informed of that when I got my second one.