AUTHORS
CATEGORIES
ARCHIVE
ACTIONS
What I Ate: August 9, 2009 (KFC Kentucky Grilled Chicken)
Posted 9 August, 2009 at 8:35pm by Michael Chu
Lunch: After church, I swung into a KFC to try their Kentucky Grilled Chicken. KFC launched the new chicken style shortly after I moved out to Texas (three months ago), but I hadn't had a chance to try it yet. Most of what I've heard is actually positive (unlike the Wendy's Asian Boneless Chicken Wings). Here's what the ad looks like: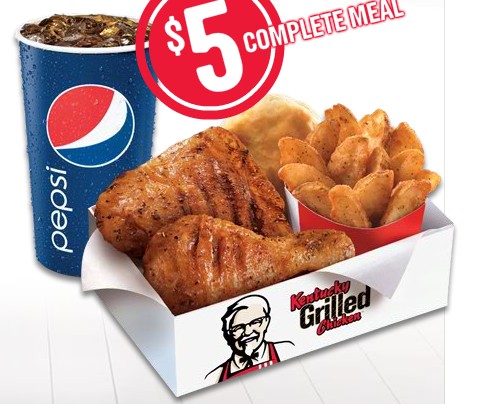 Here's what I received: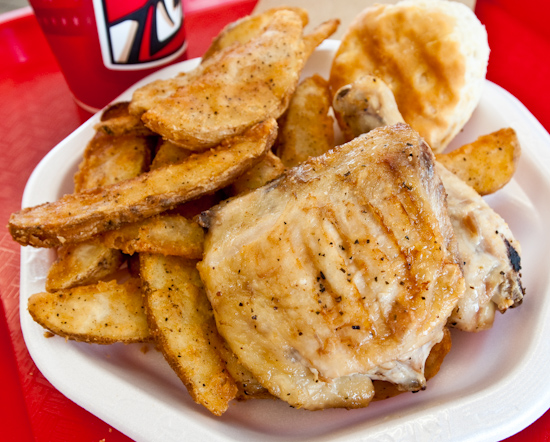 The chicken was a lot paler than I expected (given the brown caramel color of the advertisement and menu photos). The taste was quite good though - very juicy and flavorful. I thought it was quite close to the charbroiled chicken served at El Pollo Loco (which, apparently, we don't have in Austin). If you need some quick food and KFC is around, I'd recommend the grilled chicken - it's pretty good.

Dinner: I pan fried the remaining dumplings and ate it with a soy sauce, vinegar, sesame oil, and shirachi sauce mixture that I made.