AUTHORS
CATEGORIES
ARCHIVE
ACTIONS
What I Ate: July 29, 2009
Posted 29 July, 2009 at 10:37pm by Michael Chu
Dinner: Tina cooked traditional-style sweet and sour pork ribs and served it with mixed vegetable stir-fry of carrots, onions, celery, bamboo shoots, and woodear.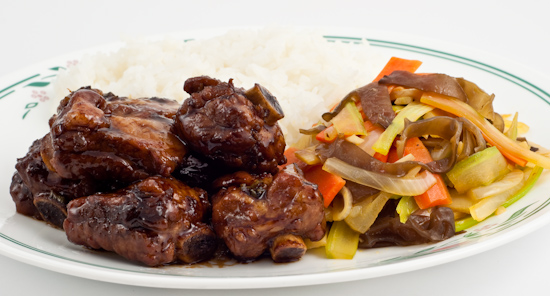 Lunch: Tina whipped up a quick angel hair, prosciutto, cherry tomato, garlic, and olive oil dish that we both wolfed down for lunch.

Breakfast: We woke up early to run errands, so this was one of those few days where breakfast was an option. We ended up hitting McDonald's where I got a Sausage McMuffin with Egg and a Hash Brown Patty.