AUTHORS
CATEGORIES
ARCHIVE
ACTIONS
What I Ate: June 28, 2009 (The Salt Lick)
Posted 28 June, 2009 at 8:14pm by Michael Chu
Lunch: We went back to The Salt Lick for lunch. This is probably the last time for a while. The food's still good and the environment is a lot of fun, but there are a lot more restaurants in and around Austin to try, so we're going to take a break. The only reason we even went was last Tuesday's episode of The Best Thing I Ever Ate on the Food Network.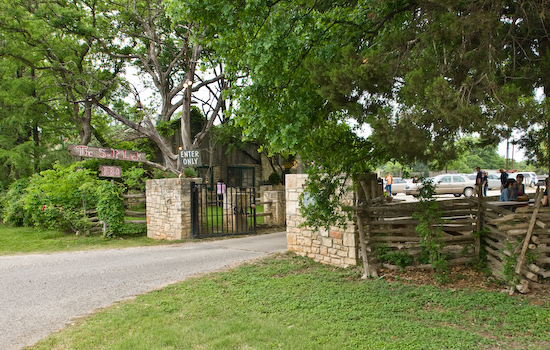 We weren't surprised that The Salt Lick was featured on an episode about the best barbeque celebrity chef's have had, but we were surprised that Bobby Flay chose it (two chef's chose The Salt Lick) for their Beef Ribs which are only available on Sunday afternoons. On Sundays, we always get the Baby Back Ribs (also a Sunday only special) which we think are the best barbeque at The Salt Lick. So, I made us go back again and order the Beef Ribs.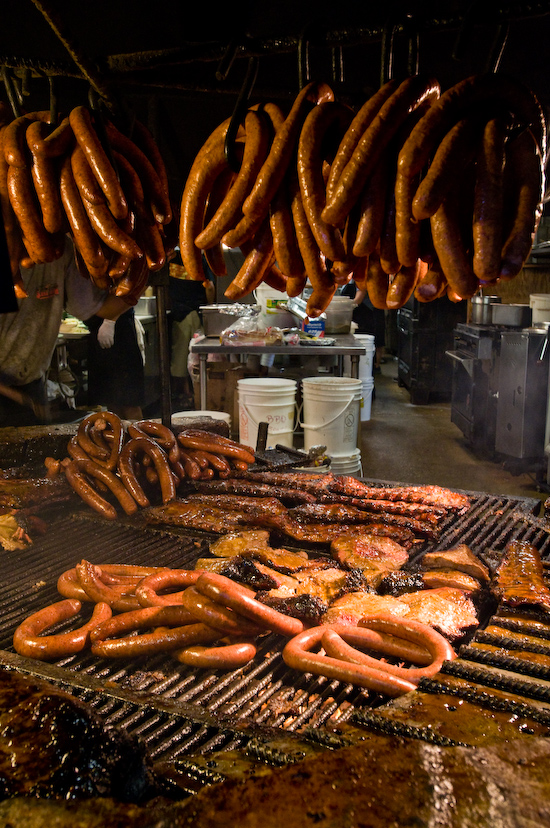 The ribs were very meaty but I felt they could have been a little more tender and could have offered a bit more smokiness. I felt they cooked it at too high a temperature causing the outside crust to form a chewy, jerky-like consistency. Also, they left the silver skin on the back of the ribs which became extremely tough and difficult to eat around. The scalloped potatoes were overly cheesy and, although flavorful, not very appetizing in the 100°F+ weather. The cole slaw, as usual, was okay but nothing special.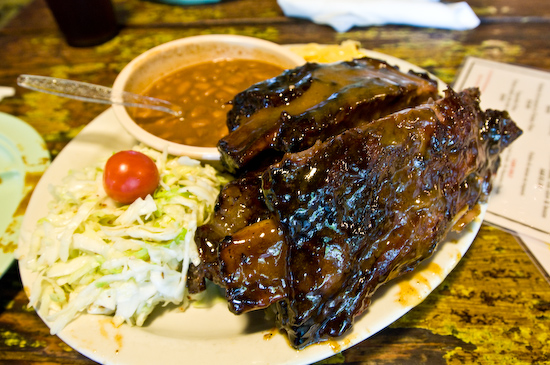 I recommend sticking with the Baby Back Ribs (on Sunday) and Spare Ribs (on other days). The sausage is always good at Salt Lick and the brisket is usually tender (but other places do a more smokey version).
Dinner: Maestri Pastai lemon penne with the jarred meat sauce that I made a few weeks back served with okra chips and fresh nectarine and peach slices.